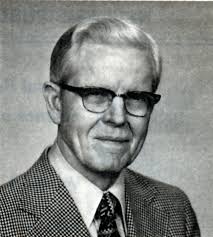 DATES:
1900-1987
---
WORKED AT:
LC; John Crerar Library
---
OTHER INFORMATION:
Henkle worked at: Biology Library, UC-Berkley; Library School, Univ. of Illinois; Director, Library School, Simmons College; LC; Taught, Univ. of Chicago; Director/Executive director John Crerar Library for 21 years. He realized "the need of the special libraries to relate to other professional literary and info societies." He worked in academic and special libraries and in administration. In 1938, he wrote a book on chemical literature.
---
AWARDS:
1971 SLA Hall of Fame
---
OFFICES:
American Association of Library Schools Pres. 1941-42; SLA Pres. 1945-46; ADI/ASIS Pres. 1958
---
PAPERS AT:
LOCATION #1
University of Chicago Library, Special Collections.
PAPERS DATES:
1947-1968
SIZE:
25 boxes
INCLUDES:
Archival records of the John Crerar Library, University of Chicago. Includes papers of Henkle for the period 1947-1968, when he was director of the library.
SOURCE:
Carnahan, Paul A. A Guide to the Historical Records of the John Crerar Library, 1828-1984. Edited by R. L. Popp. Chicago: the University of Chicago Library, 1991.