Opening Plenary
Sunday, 29 October, 2023  |  9:00 AM - 10:30 AM GMT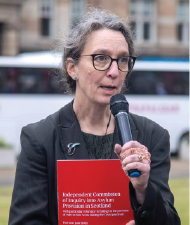 Alison Phipps
Alison Phipps is UNESCO Chair in Refugee Integration through Languages and the Arts at the University of Glasgow and Professor of Languages and Intercultural Studies. She was De Carle Distinguished Visiting Professor at Otago University, Aotearoa New Zealand 2019-2020, Thinker in Residence at the EU Hawke Centre, University of South Australia in 2016, Visiting Professor at Auckland University of Technology, and Principal Investigator for AHRC Large Grant 'Researching Multilingually at the Borders of Language, the body, law and the state'; for Cultures of Sustainable Peace, and is now co-Director of the Global Challenge Research Fund South Migration Hub. She is Ambassador for the Scottish Refugee Council. She is an academic, activist, educator and published poet.
Tawona Sitholé
Tawona Sitholé is a poet, playwright, mbira musician, educator and facilitator. His ancestral family name, Ganyamatope, is a reminder of his heritage, which inspires him to make connections with other people through creativity, and the natural outlook to learn. As co-founder of Seeds of Thought arts group, Tawona's work involves supporting and facilitating access to the creative arts. Tawona is Poet in Residence for GRAMNet and works in a variety of settings and institutions. He is Research Associate with the Migration for Development and Equality (MIDEQ) research project. As he continues to write, teach and perform, mostly he appreciates his work for the many inspiring people it allows him to meet.
For a taste of Tawona's work, watch him perform A Guide to the Traveller.
Closing Plenary
Tuesday, 31 October, 2023  |  1:15 PM - 2:30 PM GMT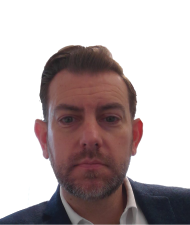 Dr. Stuart Hamilton
Dr. Stuart Hamilton is the Head of Libraries Development for the Local Government Management Agency (LGMA) in Ireland. He is the national advisor on public libraries and leads the development and implementation of the national public library strategy across 31 local authorities. He is the current Chair of the National Authorities on Public Libraries in Europe (NAPLE) Forum, the Chair of the International Federation of Library Associations and Institutions (IFLA) Europe Regional Division, and a member of IFLA's Regional Council.
Dr. Hamilton was previously Deputy Executive Director of International Relations and Communications at the Qatar National Library where he developed the library's international relations, partnerships and outreach activities, and led the coordination of the library's opening in 2017/2018. Before moving to Qatar he was Deputy Secretary General at IFLA in the Netherlands where he directed the Federation's policy and advocacy work around copyright, human rights, Internet governance, and all issues relating to access to information, libraries and the digital environment. He was responsible for IFLA's engagement with WIPO and UNESCO, as well as work relating to WSIS, the IGF, and the United Nations 2030 Agenda for Sustainable Development. He holds a PhD in Library and Information Science from the Royal School of Library and Information Science in Copenhagen, Denmark.