24-Hour Global Conference
April 26-27, 2022 (Online)
Theme: Networking, Sharing, and Learning: Challenges and Opportunities
About the Conference
The Covid-19 pandemic has inevitably changed the world through challenges and potential opportunities. The value of networking, sharing, and learning, especially with advances in technology, has greatly increased. ASIS&T provides continuously new ways of learning and innovating in information science and technologies. The 24-Hour Global Conference is a new conference that provides a platform for professional learning for all individuals and organizations around the globe.
The 24-Hour Global Conference 2022 aims to promote networking among individuals, organizations, and institutions. This is a fully virtual conference available for both ASIS&T members and non-members. The conference, like its name, will run over a 24-hour period and will cover all time zones. The format of participation is varied to support numerous ways of learning, engagement, and sharing. Accepted formats include, but are not limited to: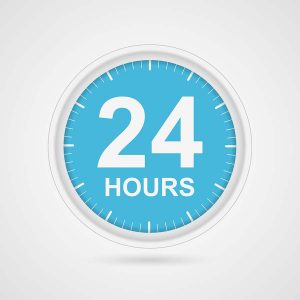 Paper presentations
Panel discussions
Provocation sessions
Poster presentations
Professional work shadowing
Illustrations
Lightning talks
Webinars
---
Who Should Participate
Researchers, students, librarians and professionals from information science, library science, communication studies, information management, education, management science, psychology, sociology, information systems, computer science, and other disciplines contributing to the research field are warmly welcomed.
Organizing Committee
For more information feel free to contact the Organizing Committee at globalconference@asist.org
Blessing Mawire, Conference Co-Chair
chataira@gmail.com
Muhammad Tariq, Conference Co-Chair
tariqnajmi@cuilahore.edu.pk
Europe/Africa Region

Agnes Mainka, Germany, Region Co-Chair
agnes.mainka@uni-osnabrueck.de
Anna Maria Tammaro, Italy, Region Co-Chair
annamaria.tammaro@unipr.it
Liezl Ball, South Africa, Committee Member
liezl.ball@up.ac.za
Tamara Heck, Germany, Committee Member
heck@dipf.de
Aylin Ilhan, Germany, Committee Member
aylin.ilhan@uni-duesseldorf.de
Blessing Mawire, South Africa, Committee Member
bmawire@integra-bs.co.za
Marton Nemeth, Hungary, Committee Member
nemethm@gmail.com
Asia/Pacific Region
Muhammad Tariq, Pakistan, Region Co-Chair
tariqnajmi@cuilahore.edu.pk
Americas Region
Rachel Williams, USA, Region Chair
rachel.williams@simmons.edu
Vanessa Reyes, USA, Committee Member
vanessareyes@usf.edu