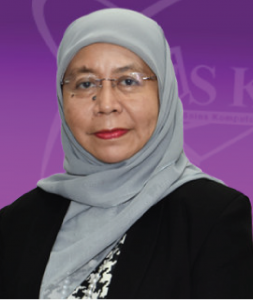 Day 1
April 10, 2023 | 21:25 EDT
Prof. Dr. Abrizah Binti Abdullah
Department of Library & Information Science, and Dean of the Faculty of Computer Science & Information Technology University of Malaya, Malaysia
Keynote Address: Making Scholarly Publishing Work for All: Moving from Visibility to Inclusivity and Priorities for Action
The health of a country's research activities is reflected in the scholarly activities of its researchers. Scholarly output is an indication of quality, and it covers the number of research outputs especially in the form of journal publications. This takes the form of researchers' publication in journals outside the country as well as their contributions to its own national journals. Scholarly publishing systems serve two essential purposes: scientific fundamentals (i.e.  to play essential roles in preserving and disseminating the record of science) and scientific responsibilities (i.e. to be globally inclusive).
Does the current scholarly publishing system serve the essential purpose?
There are deficits to be addressed. For many years, the scholarly journal publication system in Southeast Asia has been plagued by operational challenges despite multiple scientific strengths.  The establishment of open access and citation indexing systems in this region has helped to improve the situation of "knowing" about the national journals, which largely depend on scientific community volunteer work, universities, and government funding. Having them covered in the global citation databases has increased their visibility and influence, adhering to the scientific fundamentals. But how can the scholarly publishing system maximize benefit to global science (all regions) and to wider audiences (all disciplines) for scientific research?
In this presentation, the speaker will discuss the scientific responsibilities of scholarly publishing, focusing on areas of inclusivity, with none left behind, a voice for all, and sensitivity to diverse perspectives.  The speaker will take the audience through actions to be taken adhering to the principles for the future of scientific publishing and options for reform. This presentation will help the scientific community to come up with a clear plan not only to improve the quality of their journals for visibility, but also to step up to reform scholarly publishing for inclusivity, to better support researchers in disseminating their work.
Abrizah
Abrizah Abdullah is a Professor at the Department of Library & Information Science, Faculty of Arts & Social Sciences, University Malaya, Malaysia. Her research interests focus on digital libraries, information behavior, scholarly communication and bibliometrics.  She is an active researcher and a Senior Academic Associate at CIBER Research Ltd. UK.  Professor Abrizah is the Chief Editor of the Malaysian Journal of Library & Information Science, an active author, international advisory board member and reviewer of impact-factored journals in the area of Library & Information Science. She has also been invited to speak at various talks and seminars that promote the understanding of the role of scholarly publishing and its impact on research and teaching. She is currently a member of the Malaysian Open Science Alliance, under the Academy of Sciences Malaysia, chairing the Working Group on Capacity Building and Awareness for Malaysian Open Science Platform (MOSP), and a member of the Steering Committee for the International Science Council project on the Future of Scientific Publishing. Her prior research group's works on digital libraries, bibliometrics and scholarly communication led to the development of a journal hosting platform and a national citation indexing system, for Malaysia, and she was also involved in the ASEAN Citation Indexing System Steering Committee.
She is currently the Dean of the Institute for Advanced Studies Universiti Malaya.  Prior to this, she served as Dean of the Faculty of Computer Science & Information Technology and the Dean of the Institute of Postgraduate Studies.  She was a teacher librarian and had ten-years secondary school teaching experience, and was appointed as an Assistant Director at the Educational Planning and Research Division (EPRD) Ministry of Education Malaysia, before joining the University in 2000.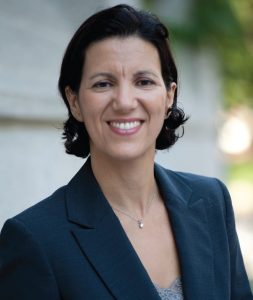 Day 2
April 12, 2023 | 9:25 EDT
Prof. Nadia Caidi
Faculty of Information (iSchool)
University of Toronto, Canada
Keynote Address: Knowledge, Translation, and Relevance: Revisiting Core Information Concepts to Tackle Our Collective Future
Prof. Caidi looks back at two decades of community-engaged research and the implications for teaching, practice and policy work.  
 She will discuss: 
the negotiations that invariably surround the co-production and activation of knowledge, i.e., what counts as knowledge, for whom, and with what consequences. 

 
the mobilization and translation phases, and how they come to embody new ways of knowing and being in the world. 

 
 The talk will highlight several related concepts and the relationships among them to expand on the idea of our responsibility as information science scholars and professionals toward our collective future:   
What meanings and values are we/should we be bringing to our craft? 
In the era of filter bubbles and polarized views; the rise of influencers of all kinds; the vilification of science and the (al)lure of chatGPT; a looming and disputed climate crisis; and global tensions in various parts of the world – resulting in everything from pockets of social awareness to general unrest and even actual wars,

is it time for our field to rethink the scale at which we operate? 

In a field that often shies away from the big picture or the controversial questions? 

 
How can we reconceptualize information science

as a powerful force for advancing and reshaping the public interest, and fostering a sense of identity, belonging and deeper human connection in the face of divisions and possible human extinction?  

 
Nadia Caidi is a Professor at the Faculty of Information, University of Toronto. Trained in Linguistics and Communications, she also holds an MLIS and a Ph.D. in Information Studies from UCLA. Her current research examines the dynamics around engagement and effective use of resources that cater to the ways of knowing of specific communities, whether it be migrants and refugees, aboriginal communities in remote and isolated regions, or language communities in a minority context. Dr. Caidi interrogates how the multiple and overlapping local and transnational information environments of communities are negotiated and comprehended, and how they come to embody new kinds of knowledge. Her contributions aim to inform and promote a critical LIS lens and a public interest approach to the information fields. Her recent book (co-edited with Dr. Keren Dali), Humanizing LIS Education and Practice: Diversity by Design was published by Routledge in 2021.
As a firm believer in participatory processes, she has developed a broad social network of productive relationships with community partners that allow for grounded theoretical inquiry which both contributes to scholarship while reflecting the communities' own needs, values and practices. Recent research has examined Covid and vaccine information flows in newcomer private digital messaging spaces (funded by Public Health Agency of Canada); the challenges faced by immigrant women in STEM in integrating the labor market (with TechGirls Canada, funded by Women and Gender Equity Canada); the sociotechnical configurations of religious and cultural rituals and their resilience in the midst of the global pandemic; and the role of reading and libraries in supporting the development of vibrant language communities in minority contexts (funded by the GLAM Incubator). 
Dr. Caidi was the 2011 President of the Canadian Association for Information Science (CAIS) and the 2016 President of the International Association for Information Science & Technology (ASIS&T). She received numerous awards including the American Library Association's 2018 David Cohen/EMIERT Multicultural Award for "Diversity by Design" (a Library Quarterly article co-authored with Dr. K. Dali). In 2019, the Association of LIS Education awarded her the Pratt-Severn Faculty Innovation Award.  
She was also the recipient of the 2020 Watson Davis Award for Service by the Association for Information Science & Technology (ASIS&T).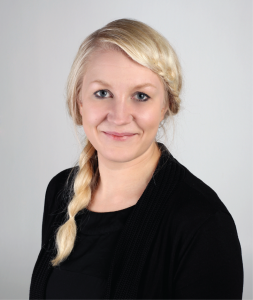 Day 3
April 13, 2023 | 3:25 EDT
Prof. Noora Hirvonen
Research Unit of History, Culture, and Communication Studies
Faculty of Humanities, University of Oulu, Finland
Keynote Address: Artificial Intelligence in Everyday Information Practices
Artificial intelligence (AI) systems are already an integral, but often unnoticed, part of the everyday lives of people in digitalized societies. These systems that collect, process, and react to data in ways that simulate human intelligence have gradually become embedded in the ways we work, organise our daily life, consume media, communicate, learn, and express ourselves. At the same time, AI systems are shaping the ways we interact with information. For example, through increased automatization of the generation of text, video, and audio content and hyper-responsive personalization, these systems enable new ways to acquire and create information and challenge accustomed ways of establishing the authority and authenticity of information.
So far, both in public discourse and scholarly work on AI, surprisingly little attention has been paid on the ways in which the increased use of AI systems across different sectors of society are shaping people's daily practices, and the consequences thereof. Instead, the emphasis has often been on the technological advancements in developing "an AI" and the related ethical issues. In information science, there is a growing interest in AI-related research, but the ways AI systems are being included in and transform people's information behaviour or practices requires more attention.
This talk focuses on the impact of AI systems on information practices, using everyday examples to illustrate how the ways we acquire, evaluate, organise, share, and create information are gradually re-shaped as AI systems are becoming embedded to our daily lives. Instead of examining individual AI applications, the talk takes a broader approach, exploring the environment of affordances that these technologies present for information practices. The goal is to spark discussion on studying AI-related phenomena from the perspective of information behaviour and practices, to address the methodological challenges in this field, and to suggest avenues for future research.
Noora Hirvonen is Professor in Information Studies at the Research Unit of History, Culture and Communication Studies, Faculty of Humanities, University of Oulu, Finland. Her research has focused on people's competencies and practices to seek, evaluate, use, and create information in everyday life and in connection to health and wellbeing. Currently, her work concentrates on the ways the everyday information practices and competencies of young people are shaped as they interact with intelligent technologies. She approaches this research theme with a nexus analytic lens that directs focus on the ways technology-related societal issues are grounded in mundane, everyday actions, the identification of which can become tactics to change. Hirvonen holds a PhD degree (2015) in Information Studies from the University of Oulu, Finland, and has been granted the Title of Docent (2020) in health communication at the Faculty of Medicine at the same university.