84th Annual Meeting of the 
Association for Information Science and Technology
October 30 - November 2, 2021
ASIS&T is happy to be able to offer the 2021 Annual Meeting in a hybrid format to allow attendance and presentations both virtually and in person.  Please review the 2021 Annual Meeting FAQs for more information.
Information: Equity, Diversity, Inclusion, Justice, and Relevance
For 84 years, ASIS&T researchers and practitioners, along with those from related fields, have been pushing advancements in information understanding, technology, and use, making substantial progress and contributions. However, the nirvana hinted at by Vannevar Bush with the sum total of human knowledge at our fingertips is not so blissful. With the advantages, we also see hate speech, rumors, conspiracy theories, cyberbullying, AI systems turned racist, fake news, click fraud, adversarial IR, privacy concerns -- the list goes on. What happened? As the premier international conference dedicated to the study of information, people, and technology in contemporary society, the ASIS&T Annual Meeting is a forum to assist in addressing these issues as we continue to push forward the positive contributions of information and technology.
Opening Plenary
Semantic Capital: What It Is and Why It Matters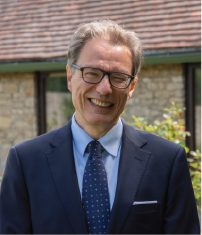 Luciano Floridi, University of Oxford
Professor Luciano Floridi, Professor of Philosophy and Ethics of Information and Director of the OII Digital Ethics Lab at the University of Oxford, is a world-renowned expert on digital ethics, the ethics of AI, the philosophy of information, and the philosophy of technology. He has published more than 300 works, translated into many languages. He is deeply engaged with policy initiatives on the socio-ethical value and implications of digital technologies and their applications, and collaborates closely on these topics with many governments and companies worldwide.
Closing Plenary
Healthcare IT Equity Model: A Framework for Digital Equity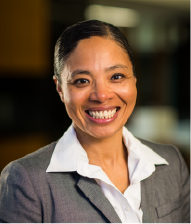 Maia Hightower, MD, MPH, MBA
Chief Medical Information Officer and Sr. Director Health Equity, Diversity and Inlcusion; The University of Utah Health
As Chief Medical Information Officer at The University of Utah Health (UUH), Dr. Hightower and her teams transform data into value and drive the exceptional digital experience for patients, faculty, staff, and students. Her teams include the enterprise data warehouse, provider informatics, data science services, FHIR clinical applications, and virtual care that support University of Utah Hospitals and Clinics, University of Utah School of Medicine, and University of Utah Health Sciences. She also developed the Healthcare IT Equity Maturity Model (HITEM) to dismantle structural bias hardwired in healthcare IT and develop an inclusive and equity-minded healthcare IT culture. Dr. Hightower was recently recognized by Health Data Management as one of the "Most Powerful Women in Healthcare IT" and "25 leading CMIOs at healthcare organizations."
 PROGRAM COMMITTEE
Conference Chair
Jim Jansen, Qatar Computing Research Institute (QCRI), Qatar

Paper Co-Chairs
Annie Chen, University of Washington School of Medicine, USA
Lu Xiao, Syracuse University, USA
Panel & Alternative Event Co-Chairs
Jiangen He, University of Tennessee, USA
Wen Lou, East China Normal University, China
Poster Co-Chairs
Md. Anwarul Islam, University of Dhaka, Bangladesh
Tingting Jiang, Wuhan University, China
Doctoral Colloquium Co-Chairs
Pnina Fichman, Indiana University, USA
Howard Rosenbaum, Indiana University, USA
Industry Series Co-Chairs
Sandra Hirsh, San José State University, USA
Don Turnbull, Aqua M&A, USA
Conference Chair Assistants
Aaron Bowen-Ziecheck, McGill University, Canada
Han Zheng, Nanyang Technological University, Singapore
Communications Co-Chairs
Lisa Hussey, Simmons University, USA
Brenton Stewart, Louisiana State University, USA