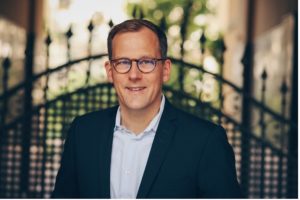 On behalf of the Conference Committee, please join us for the 85th Association for Information Science and Technology (ASIS&T) Annual Meeting.
After one entirely virtual and one hybrid meeting, we are excited that this year's conference will be an in-person meeting again! I believe that all of you are looking forward to meeting your colleagues from all over the world again, joining them in the many exciting sessions the conference offers. And, of course, we hope you will take the opportunity to network with your colleagues at the receptions and over meals and drinks.
This year's conference theme is "Crisis, Transition, Resilience: Re-imagining an information resilient society." As we all know, information plays a pivotal role for the good of society. However, we live in an information environment characterized by constant information overload and the fact that citizens are often unable to distinguish true from false, and interest-driven from balanced reports. With the United Nations having declared the information situation around the Corona pandemic an "infodemic," and with a flood of misinformation and disinformation, there is a great need to create a resilient information environment for the future. Integrity, quality, and truthfulness are the critical factors in making information an asset rather than a liability to society.
With its unique focus on information, people, and technology, information science is at the forefront of conceptualizing, developing and implementing solutions for a future information environment that not only reacts to crises but also helps protect society from future information crises. Quality information can play a pivotal role in helping people spring back after crises but also in preventing them. As the premier international conference in the field, the ASIS&T Annual Meeting is a forum to assist in addressing these issues as we continue to push forward the positive contributions of information and technology.
We have two exciting keynote speakers this year. In the opening plenary session, we have Kate Starbird, who is with the Department of Human Centered Design & Engineering (HCDE) at the University of Washington. She will speak about the production and spread of online rumors, misinformation, and disinformation during crises — including natural disasters, political disruptions, and a global pandemic.
Tackling the infodemic from another perspective is our closing plenary keynote speaker, Lee McIntyre. Lee is a Research Fellow at the Center for Philosophy and History of Science at Boston University. In his talk, "The Real Enemy of Truth is Disinformation, Not Misinformation," he will speak about how the deliberate production and distribution of disinformation affects knowledge in society.
We are fortunate for our conference leadership team, whose efforts were invaluable and without which none of this would have been possible. I extend a deep and sincere appreciation for their commitment, dedication, and hard work to the paper co-chairs Jutta Haider and Noora Hirvonen, the poster co-chairs June Abbas and Bhakti Gala, the panels & alternative events co-chairs Aylin Imeri and Souvick Gosh, and the doctoral colloquium co-chairs Pnina Fichman and Howard Rosenbaum.
I look forward to an important and exciting conference. I hope to see you there!
Dirk Lewandowski, Conference Chair
Conference Chair
Dirk Lewandowski, Hamburg University of Applied Sciences, Germany
 
Paper Co-Chairs
Jutta Haider, University of Borås, Sweden
Noora Hirvonen, University of Oulu, Finland
 
Panel Co-Chairs
Aylin Imeri, Heinrich Heine University, Düsseldorf, Germany
Souvick Ghosh, San Jose State University, USA