Contextual Inquiry: A Must-Have Method For Your User Research Toolbox
Join us for SIG USE Webinar on Wednesday, April 16, 2014, 2:00pm-3:30pm (EDT)
Instructor: Kate Lawrence & Deirdre Costello Date: Wednesday, April 16, 2014 Time: 2:00 PM – 3:30 PM EST Cost: FREE for ASIS&T members, $45 for non-members Reservation:  Space is limited. Reserve your Webinar seat now at: http://www.asis.org/Conferences/webinars/USEWebinar-4-16-2014-register.html  After registering you will receive a confirmation e-mail containing information about joining the Webinar. This session will feature two user researchers from a Boston-area company who used Contextual Inquiry to unlock the secrets of physician workflows, starting with just a single question. They'll talk about how to prepare for a project using Contextual Inquiry, how to engage users and how to distill high-quality qualitative data into meaningful takeaways.
Webinar Instructors: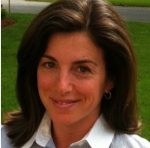 Kate Lawrence
Kate Lawrence is an experienced user researcher focused on the intersection of people and technology. She is passionate about all aspects of user research – from interviewing users to  analyzing usage data to understanding how wider trends about technology impact the search experience. Kate is an active presenter and the local and national user experience  community and was most recently published in UX Matters.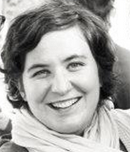 Deirdre Costello
Deirdre Costello is a user experience professional passionate about discovering how technologies fit into users' lives and their pursuit of information. She has 5 years of experience in the  library industry and a background in research, analysis and writing.
System Requirements
PC-based attendees: Required: Windows® 7, Vista, XP or 2003 Server
Mac®-based attendees: Required: Mac OS® X 10.5 or newer
Mobile attendees: Required: iPhone®, iPad®, Android™ phone or Android tablet