Member Spotlight October 2014
Emily Vardell, MLS

Emily Vardell, MLS, is a Doctoral Student and Teaching Fellow at the School of Information and Library Science (SILS) at the University of North Carolina at Chapel Hill. Her research interests focus on health information behavior, particularly health insurance literacy and decision-making. As a Teaching Fellow, she has served as the instructor of record for graduate-level courses including Health Sciences Information and Information Resources and Services. She is currently president of the Doctoral Student Association at SILS and a member of UNC's Future Faculty Fellowship Program.
Prior to returning for her doctoral studies, Emily was the Director for Reference and Education at the Louis Calder Medical Library at the University of Miami. In that position, Emily oversaw all library reference and teaching, was as an Evidence-Based Medicine instructor, and served as one of the University of Miami Hospital librarians. Emily earned her Masters of Library Science from Texas Woman's University in 2007 as a distance education student in Austria. She began her medical librarian career as a National Library of Medicine Associate Fellow.
Emily is honored to be an ASIST New Leader and Chair-Elect of SIG-HLTH. She is also active in the Medical Library Association, where she is currently Chair of the Public Health/Health Administration Section and serves on the Professional Retention and Recruitment Committee.
Si Sun, MS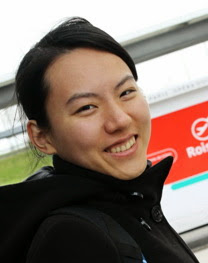 Si Sun, MS.,Si Sun, MS, is a PhD Candidate and Part Time Lecturer at the School of Communication and Information at Rutgers University. With a special interest in personal information management, Si Sun's dissertation examines how patients living with chronic conditions manage their daily personal health information and how the design of health information technologies can be improved to support this process. Her previous work on clinical health information systems, online health communities, and personal health information management systems design was presented at ASIS&T, AMIA, ACM CHI, and KCHC.
Si Sun is an instructor at the Douglass Learning Community at Rutgers University. She has also assisted the courses Internet and Information Environment: A Quantitative Perspective and Social Informatics. Si Sun holds a Master's and a Bachelor's degree from Beijing University of Posts and Telecommunications, majoring in Management Information Systems. As an information management system design specialist, Si Sun worked at Beijing Huicong International Information Corporation, SK c&c, China Computer World, and Communication World Weekly.
As an active member of the ASIS&T community since 2011, Si Sun was appointed secretary of SIG HLTH in 2012 and was later appointed SIG HLTH Chair in 2014. Si Sun is also a patient advocate at two U.S. based face-to-face patient support groups and four Chinese organizations for diabetes patients of various demographics and living with different types of diabetes.