Member Spotlight January 2015
Laura M. Eisenmann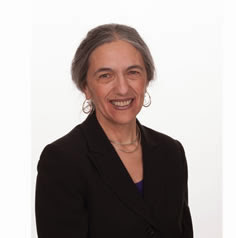 Laura M. Eisenmann has extensive experience in global professional services firms delivering knowledge management solutions, developing digital knowledge products and databases, and organizing information for findability and reuse, including content architecture, taxonomy development, metadata management, search, and usability.
She currently leads the Knowledge Management function at Health Advances, LLC, a strategy consulting firm advising healthcare and life science organizations on global business strategy and technology commercialization. She guides and builds knowledge management as a strategic asset of the firm, including developing and advancing leading edge processes and tools to identify, capture, organize, analyze, and disseminate both internal and external information for use by consulting teams.
Laura is also an Associate at Columbia University, co-facilitating a class on Findability and Innovation in the Master's Program in Information and Knowledge Strategy.
Prior to joining Health Advances, Laura spent 15 years at the Ernst & Young Center for Business Knowledge, where she was responsible for architecture management for global enterprise knowledge applications, navigation, and findability. She directed the development of platforms and products that implemented the knowledge architecture, including navigation, search, user experience, taxonomy and classification, cataloging, and content architecture. She also led a global, cross-functional reference data change management team that coordinated reference data updates in EY's global systems. Earlier, Laura spent eight years at Bain & Company as manager of the Experience Center, Bain's corporate proprietary information center.
Laura holds a MS from the Simmons College Graduate School of Library and Information Science and a SB in Music and Math from the Massachusetts Institute of Technology.
Diana L. Ascher
MLIS, MA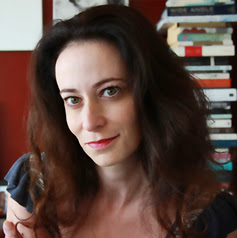 Diana L. Ascher is a doctoral student in the Department of Information Studies at the University of California, Los Angeles. Her lifelong interest in decision making has focused on the evaluation, classification, organization, and communication of information in a variety of fields: behavioral science, higher education, journalism, finance, law, leadership, management, medicine, and policy. She brings more than two decades of experience as a writer, editor, and media director to her work.
Ms. Ascher's current research projects include:
– the influence of cultural time orientation on information practice (dissertation research)
– hypervigilant information-seeking behavior
– cognitive reflection and information seeking
– the economics of information
– algorithm cognizance and opinion formation
– conceptions of privacy, power, and freedom in contemporary American life
Straddling academia and government, Ms. Ascher serves as director of information of the Behavioral Science & Policy Association, working with many of the world's leading behavioral scientists to share findings in ways that are relevant and useful for policy makers.
In the corporate world, Ms. Ascher served as a writer, editor, and multimedia producer for companies such as Bloomberg and American Funds. In academia, she was the manager of distance learning at the Fuqua School of Business at Duke University and has consulted with several universities on marketing strategy.
And in the entertainment realm, Ms. Ascher gained experience as a writer and producer working with Roger Corman's Concorde New Horizons, Paramount Television, and independent filmmakers.
Early in her career as a journalist, Ms. Ascher wrote for the Durham Herald-Sun and the Charlotte News & Observer. She has written and edited in the areas of business, finance, retirement, environmental policy, health, medicine, technology, film, literature, politics, parenting, and more.
Ms. Ascher earned her M.B.A. from the Peter F. Drucker Graduate School of Management at Claremont Graduate University and her B.A. in Public Policy from Duke University as a recipient of the Benjamin N. Duke Leadership Scholarship.
Please contact us to be featured next!