Africa Chapter (Proposed)
More than 40 members current and future members in Africa gathered in April to discuss the possibility of creating a new ASIS&T chapter. More details coming soon!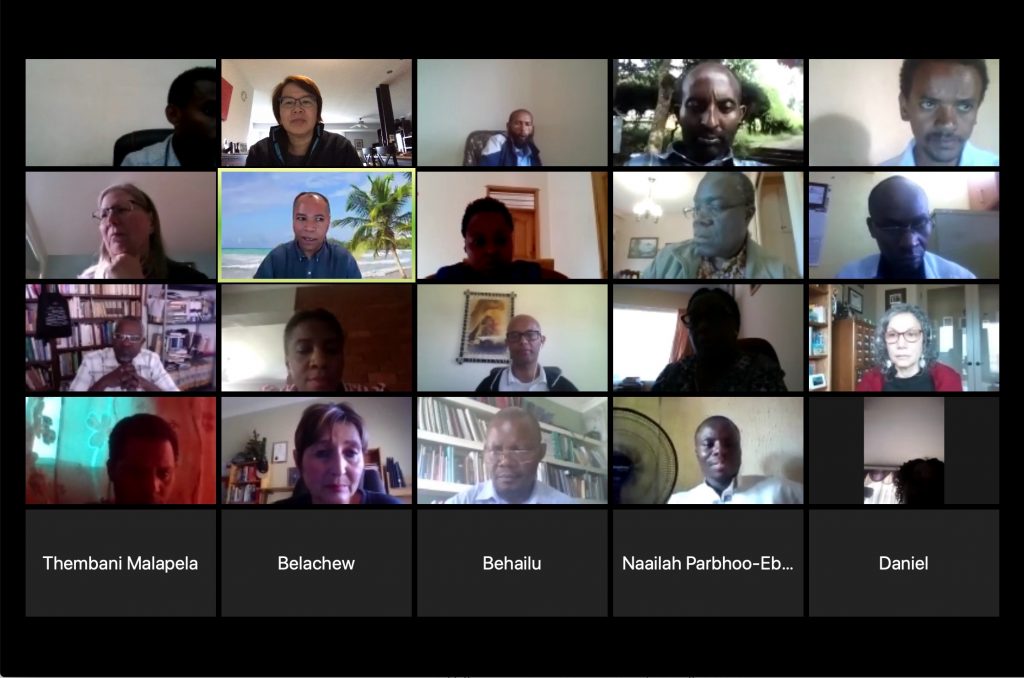 The Asia Pacific Regional Meeting originally scheduled for late June in Wuhan will now take place virtually in December. The Call for Proposals will be posted to the event website soon. Keep an eye on your email for more information.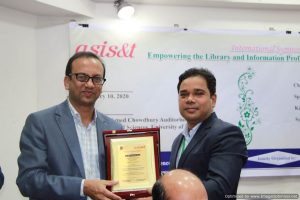 The South Asia Chapter of ASIS&T and the Department of Information Science and Library Management (ISLM), University of Dhaka, Bangladesh jointly organized a daylong international symposium entitled "Empowering the Library and Information Professionals for Achieving the SDGs". The symposium was held on 10 February 2020 at the Muzaffar Ahmed Chowdhury Auditorium, Faculty of Social Sciences, University of Dhaka. Professor Dr. Md. Akhtaruzzaman, Honourable Vice Chancellor, University of Dhaka graced the occasion as Chief Guest. The keynote speech was given by Dr. Samuel K. W. Chu, Associate Professor, Teacher Education and Learning Leadership, Faculty of Education, University of Hong Kong. The event was well attended as the theme of the symposium created a center of attention among the library/information communities in the region.
More than two hundred participants were attended in this international symposium from home and abroad. Scholars, academicians and professionals from Malaysia, India, Bangladesh and National Information Officer from United Nations Information Center (UNIC), Dhaka delivered a number of presentations covering various aspects of the theme. Keynote speaker addressed challenges and opportunities for information professionals to achieve UN sustainable development goals.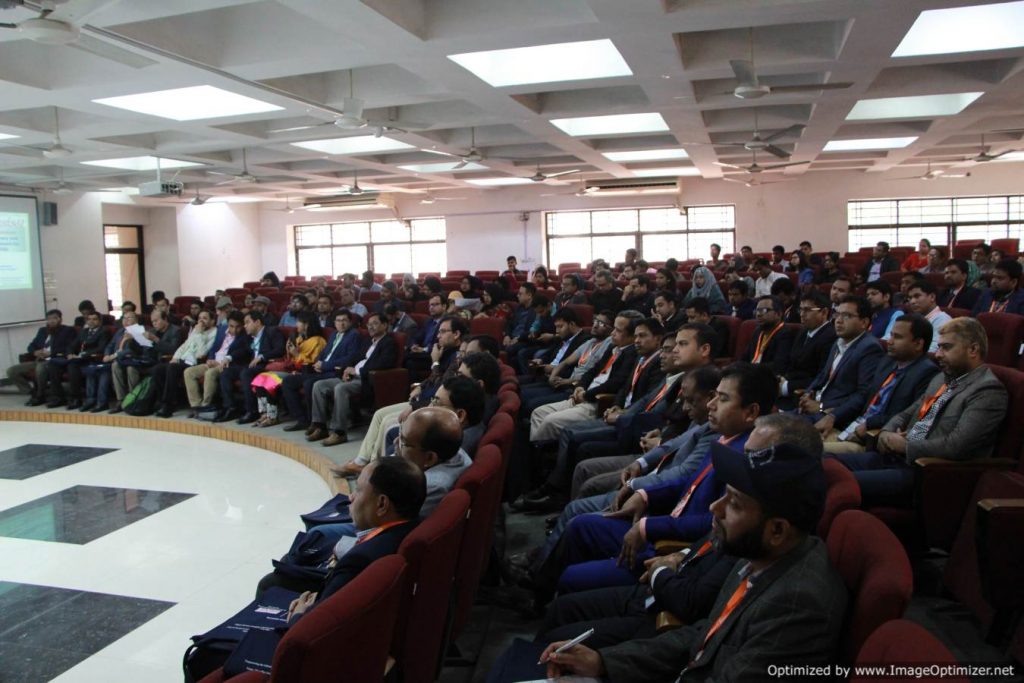 Apart from the keynote speaker, other eleven invited speakers had talked on the wide areas of SDGs application in ensuring quality education, equitable quality education for university ranking, role of UNIC, green information services, public libraries for knowledge hub, disaster management and libraries, and social media for library services.  Chapter chair of South Asia (ASIS&T), Dr. Md. Anwarul Islam also made a presentation on 'Diversity and Inclusion of ASIS&T: Mobilizing South Asia Chapter' and focused how this newly established chapter works and how could SA LIS academicians, researchers, practitioners and students get benefit of becoming ASIS&T members. Brochures of ASIS&T were distributed to all participants and PVC banner were prepared along with all the chapter officers for the promotional activities.
Expecting to work more in future with ASIS&T for arranging this kind of event and  express appreciation to all the participants for attending the symposium, chairman of the Department of ISLM Dr. Kazi Mostak Gausul Hoq officially announce the end of the symposium.
European Chapter - Information Science Trends: Health Information Behavior 
We invite you to the online research and networking event on Health Information Behavior on June 8-10, 2020, 3 pm - 6 pm (CEST; Berlin time).
We invite all interested colleagues - researchers, practitioners, students - to submit extended abstracts to be published at Zenodo, an online repository for research outputs, and present their topic in an online talk (15 minutes).
We have three very interesting keynotes for this event:
Diane Pennington (Senior Lecturer in Information Science, Strathclyde iSchool) will talk about Health (mis)information behaviour in the Covid-19 era'.
Inez Bailey will talk about Health literacy in practice in Ireland..
Christiane Grünloh will talk about My Work Tool" versus "My Body, My Data": Conflicting stakeholder perspectives on digital data access.
For more information about the speakers, click here.
We are excited to organize and lead this online event with you together!
These events will provide networking space to energetically share ideas and interests from the different fields of information science and related disciplines.
During the time of Covid-19, let us hold together and network online.
This event focuses on Health Information Behavior and accepts submissions on practical projects, research or practical case studies, conceptional ideas.
Topics may include, but are not limited to:
• investigations on health information-seeking and health information use
• health information literacy
• health information behavior on social media
• health information disclosure (privacy concerns, privacy paradox)
• conducting health information research online (esp. during a pandemic)
• open health data
Submissions
Submissions are due on: May 8th, 2020
Please submit your extended abstract (500 up to 1,000 words including references) in English.
All abstracts will be peer-reviewed.
For more information (submission template, submission system), click here.
All submissions will be published with a CC-BY 4.0 International License at Zenodo repository if you provide us your consent.
Cannot Give a Talk but Want to Attend?
Participation is not restricted to those presenting. If you do not want to present your work, you may want to join and listen to the talks. In this case, please register here.

For more information:
We are happy to answer any questions regarding this event. Please send an email to: asist.europeanchapter@gmail.com or any of the ASIST European Chapter officers.