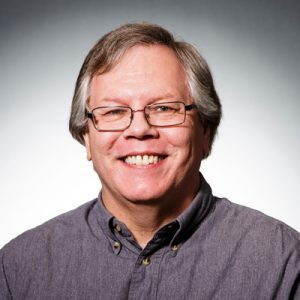 Candidate for Director-at-Large
John M. Budd is Professor Emeritus with the School of Information Science & Learning Technologies (SISLT) at the University of Missouri (MU). He has also been on the faculties of the University of Arizona and Louisiana State University. He taught at these universities for more than twenty-eight years. He has worked as an academic librarian at a medium-sized university. He served for seven years as the Associate Director of SISLT. Budd has published approximately 150 works; his book, Knowledge and Knowing in Library and Information Science, was awarded the Highsmith Library Literature Award (an American Library Association (ALA) award) in 2001. He is also the winner of the ALA Beta Phi Mu Award. He has served as President of the Association for Library and Information Science Education (ALISE), as well as on several ALISE committees (including twice being Annual Program Committee Chair/Co-Chair). Budd has been President of Beta Phi Mu, and co-chaired an ad hoc committee which redesigned the monograph series to become the Beta Phi Mu Scholars Series.
Budd has been awarded MU College of Education's Advisor of the Year Award and has been a winner of the MU Gold Chalk Award—a campus-wide teaching award.
He now serves on the ASIS&T Publications Committee, which is presently examining the future and potential of all publications. One order of business is exploration of bring back publication of ARIST (he serves on a sub-committee drafting a recommendation for publishing ARIST).
Budd is presently working on a new book, tentatively titled, The Last Commons? This is an extensive study of libraries, information, and the history of conservative and liberal politics. Ultimately, this work will examine the ways citizens can converse about politics today in a civil manner, with libraries being the locus, both for information about politics and meeting to converse.
As a long-time active member of ASIS&T (who has served on committees and has presented at Conferences many time) I truly believe in the efficacy, contributions, and future of the Association. There are some concerns related to that future which warrant immediate attention. One is the range, kind, and make-up of publications. For example, should JASIST remain as it is; should there be multiple journals (e.g. JASIST 1, JASIST 2, etc.), with individual titles having specific foci? Should ARIST be resurrected, and, if so, in what form? Should there ne a newsletter of some sort? Associated with these issues, of course, is cost and revenue. These publications deserve deliberation and the discussion of possibilities and alternatives.
Membership is another pressing concern. ASIS&T could become a wider tent, with expanded membership across academic disciplines and in non-academic venues. The important considerations include providing benefits for an expanded membership. It is up to the Board to explore the kinds of benefits that can and should be offered (and, perhaps, initiated). Again, costs and revenues are essential.
The Board must also consider the nature and future of the Annual Meeting. There can be no doubt that the Meeting should be driven by member contributions through juried papers, panels, and posters. Are there other kinds of events that could be part of the Annual Meeting?
Webinars have been popular and excellently prepared. It may be that they can be expanded in number and in diversity of topics. Something to consider in the virtual arena may be short courses on any number and kind of topics, led by members from the range of members.
I believe that I am extremely well equipped to deliberate on all these matters, with an eye to the future success of ASIS&T. My previous experience speaks to my abilities.