From Your Executive Director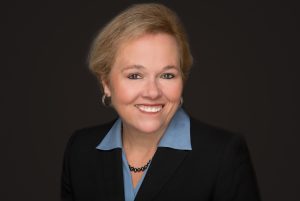 Dear Colleagues,
As I write this, I am struck by the gravitas of the era in which we are living. The profound social changes that are currently taking shape competing with the overwhelming impact of a world-wide pandemic and economic crisis for prominence in our minds as well as our news feeds is somewhat overwhelming. Over the last three years (I celebrated my 3rd anniversary with ASIS&T in May), I have grown to appreciate the role that information plays in our daily lives, our decision making, our perceptions, our livelihood, and our society. But never before have I seen its profound impact more than I do right now.
As I strive to become more informed about the social injustices that have impacted our country and the world, one thing that I am hearing over and over again is the value of listening. To that end I am making every effort to seek out stories and experiences of friends, neighbors, colleagues...those that have a very different story than my own and provide me a perspective on my own privilege that I've never had before. Being intentional about listening isn't always easy. Nor is it easy for others to tell their stories. But I'm eager to learn and ready to listen.
To that end, I also want to make a point of listening to all of you, the members that make up this vibrant and dynamic community of scholars and practitioners that lead and inform the sharing of information that drives our world. Over the past eighteen months or so, ASIS&T has worked hard to engage members in decision making, from bylaws revisions to chapter restructuring to the strategic plan that is currently open for member comment. We want to know what you think and how you would like to see ASIS&T develop over the coming years.
You will recall that we conducted a member survey in 2018/19 to gather your input on what is working well and not so well in the organization. If you have read the proposed strategic plan, you will see in it the response to much of your feedback. You told us you'd like ARIST to come back...we have responded and the Publications Committee is hard at work on that effort. You told us you wanted virtual ways to participate in the Annual Meeting...well you certainly got that wish! But even before COVID we were exploring ways to offer a hybrid meeting, and if the global health situation allows us to hold the 2021 meeting in person, there will also be virtual attendance options. You told us you wanted more and better webinars. We have conducted or scheduled 22 webinars since September of 2019. You told us you wanted more regional events...the European and Asia Pacific Chapters have conducted or will conduct regional meetings in 2020 that allow members to network with local colleagues but which are open to all.
But this is only the beginning. With the Strategic Plan as a guidepost, the Board is always eager to hear new ideas and explore new opportunities. Every member should feel empowered to bring forward new ideas. Our committees, which have already been hard at work this year moving forward on the goals and tactics proposed in the strategic plan, are a great starting point to launch a new idea. Have an idea for a new publication? Send it to the Publications Committee. Think you'd like to host a research symposium on your campus or in your organization? Send that idea to the Research Engagement Committee. Have an idea that doesn't fit nicely into any of the Committee, SIG or Chapter structures? Well then send that to me, or the Board President, or both! If you're not sure how to reach a committee, just go to the Committee Webpage.
This Inside ASIS&T is full of exciting news and updates...from the launch of a new chapter in Africa to an exciting keynote speaker at Annual Meeting. I encourage you to take the time to read all of it. If you have any questions about anything, just drop me an email, give me a call (+1-301-495-0900 x1100), or send me a Zoom invite!
From our families to all of yours, the ASIS&T staff wishes you good health and well-being.
Best regards,
Lydia
Return to Inside ASIS&T, June 2020