NEWSLETTER June 2020 – Issue 16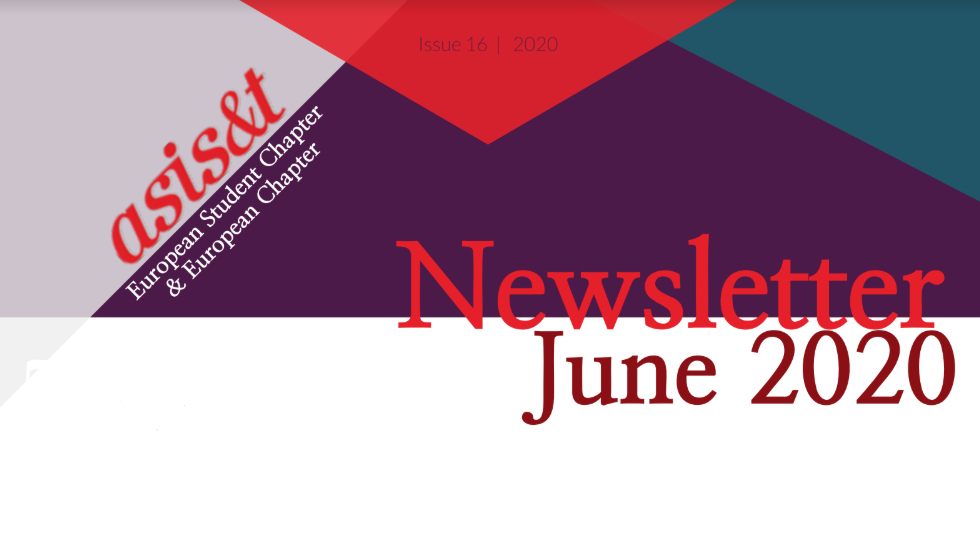 In this, surely special, summer edition of the European Student Chapter & European Chapter (ESC & EC) newsletter we will present you a variety of topics. For a new section, hopefully only relevant for this edition, European scholars show how they are coping with the COVID- 19 pandemic. Of course, this years events are also reflected in the category "I was at…," where information professionals report on their very different experiences during this year's conferences. To hold on to some normality, our interview series continues as before – this time with Olof Sundin, Lund University. Furthermore, do not miss to catch up on all relevant information for this year's participation in the ASIS&T European Student Chapter Scientivity Contest 2020. If you would like to be part of a fun community and take on some responsibility, we would love to see you on board – elections for the EC and ESC officer positions are starting soon!
NEWSLETTER June 2020 – PDF FILE
We hope you enjoy reading!