ILMS Grant Awarded to ASIS&T Members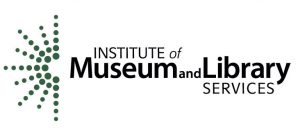 ASIS&T is a Supporting Organization of IMLS Grant to Develop the IDEA Institute on Artificial Intelligence, and its Future Host. 
ASIS&T Board members have received a Laura Bush 21st Century Librarian Program Grant from the Institute of Museum and Library Services (IMLS). Director-at-Large Dania Bilal (2016-19) from the University of Tennessee at Knoxville is principal investigator, and President Clara M. Chu from the University of Illinois Urbana-Champaign and Director-at-Large Soo Young Rieh from the University of Texas at Austin are co-principal investigators. The $208,142 grant will fund the IDEA (Innovation, Disruption, Enquiry, Access) Institute on Artificial intelligence (AI).
The IDEA Institute on AI is a one-week intensive, interactive, evidence-based and applications-oriented professional development program, open to library and information professionals. The Institute will create two cohorts of leaders (15 IMLS-funded and 5 self-funded Fellows per year; 40 total) with the knowledge and skills to innovate, apply, and evaluate AI in library and information environments. The IDEA Institute will fill a current gap in library and information science (LIS) education and training on AI and the leadership needed in library and information environments to engage AI to create more effective operations, smarter search systems, and data analytics to enhance discovery, learning, recommending, and decision-making.
ASIS&T and the American Library Association (ALA) are supporting organizations for this funded project, which will run from September 1, 2020, to August 31, 2022. They will assist in promotion and recruitment using their diverse and extensive networks.  After the project is completed, IDEA Institute will live on through ASIS&T which will be engaged in the second year of the project to develop a sustainability plan.
"ASIS&T is excited to participate in bringing knowledge on AI and other emerging technologies to library and information professionals, and contribute to recruiting and promoting the IDEA Institute," said Lydia Middleton, ASIS&T Executive Director. "As the global voice of information science and technology, research, and practice, the Institute will continue to draw on our community of leaders in Innovation, Disruption, Enquiry, and Access (IDEA) to continue the Institute and introduce the latest knowledge on cutting-edge information technologies."
A Call for applications for the 2021 Summer Institute will be posted soon on professional listservs, community websites, and social media.
This project was made possible in part by the Institute of Museum and Library Services, IMLS grant number RE-246419-OLS-20. For more information about this grant, visit the IMLS website.