Sawyer Named JASIST Editor-in-Chief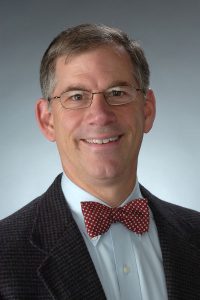 Dr. Steven Sawyer of Syracuse University has been selected to be the new Editor of the Journal of the American Society for Information Science and Technology (JASIST).  Dr. Sawyer succeeds Dr. Javed Mostafa of the University of North Carolina who has been editor since 2016.  Dr. Sawyer is director of the PhD program at Syracuse University and has been a Senior Editor of JASIST since 2008.
JASIST is a leading international forum for peer-reviewed research in information science. For more than half a century, JASIST has provided intellectual leadership by publishing original research that focuses on the production, discovery, recording, storage, representation, retrieval, presentation, manipulation, dissemination, use, and evaluation of information and on the tools and techniques associated with these processes.
Describing his vision for JASIST, Dr. Sawyer said, "I am delighted to build on the work of the editors before me, and to emphasize intellectual diversity, editorial engagement, and to advance a developmental approach to serve information science scholars and showcase information science scholarship.  I am looking forward to working with the ASIST board and to publishing impactful research."
In announcing the selection, ASIS&T President Brian Detlor said, "The ASIS&T Board is delighted that Dr. Sawyer has agreed to serve as the Editor-in-Chief of JASIST. Steve brings with him both strong scholarship and a long history of JASIST Editorship which will serve him well in this position. His vision for the future of the Journal aligns with the strategic directions of ASIST and we are confident that our flagship publication will remain the preeminent journal in our field under Steve's leadership."
Since 1937, the Association for Information Science and Technology (ASIS&T) has been the only professional association that bridges the gap between information science practice and research. For more than 80 years, ASIS&T has been leading the search for new and better theories, techniques, and technologies to improve access to information. Members share a common interest in improving the ways society stores, retrieves, analyzes, manages, archives and disseminates information.
Information about ASIS&T is available at www.asist.org