From Your Executive Director, April 2021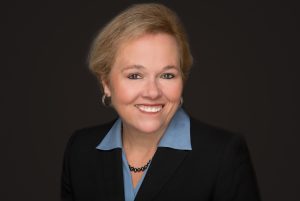 Happy Spring or Fall to all!
What a great time of year no matter what hemisphere you live in! Here in Virginia the trees and daffodils are blooming, the air is warming up, and while my allergies are going mad, everything seems fresh and new. For those of you in the southern hemisphere, you're enjoying my favorite time of year when things start to cool down from a hot summer. And though we have a log way to go, the end of the pandemic is starting to come into sight!
For us here at ASIS&T the early spring months tend to be a bit quieter while our members are hard at work wrapping up their semesters or getting ready to start a new one. We have time to catch up on projects that we had to set aside during the rush of Annual Meeting preparation or conclusion.
We have a few exciting new things happening here at ASIS&T. Brian has mentioned a few in his column. I'll just highlight a few here as well.
New Policy on Member-Created Content
The Board of Directors has adopted a policy regarding content created by members on behalf of ASIS&T. This includes any events hosted by SIGs and Chapters. The essence of the policy requires that ASIS&T not offer any content to non-members for free unless that has been approved by the Board. For more information on the policy, please visit our website.
Distinguished Member Program
Elsewhere in this Inside ASIS&T you'll find the announcement of a new program that is being launched with this publication. The Distinguished Member Program will allow us to recognize those individuals who have been long-time members of the Association, remained loyal year after year, and given back much to our community. I am excited to work with those that are already eligible for this distinction so that we can recognize them at the Annual Meeting in October.
Member Dues Year Change
As explained elsewhere in this Inside ASIS&T, new tax laws in the US are forcing us to amend the way that we treat dues cycles for our members. Each of you will receive a direct communication from us on how this change will impact you. We apologize in advance for any inconvenience this will cause you and ask your patience as we work through this change.
Awards
If you are reading this column on the day it was sent, it's not too late to get nominations in for the Lois Lunin Award, the Award of Merit, and the Pratt Severn Student Paper Award. Please take the time to nominate someone before the end of the day on the 15th if you have an appropriate candidate in mind. The juries are already hard at work on the nominations for the remaining awards and we expect to announce the winners in June.
New Leader Award
Soon we will be issuing a call for nominations for the New Leader Award. This award was dormant over the past year in order to make necessary updates to the award infrastructure to ensure a positive experience for both New Leaders and their mentors. Watch your email for an announcement next week!
Elections
Spring in the US is also ASIS&T election season. Please consider nominating yourself or a colleague to the Board of Directors. We have four openings this year so it's a great time to consider running or proposing a colleague.
Annual Meeting
As Brian mentioned in his column, Annual Meeting is coming up fast! The deadline for submissions is Monday the 19th in the US. Please get those submissions in as soon as possible. Whether you can travel to the meeting or not, we will find a way for you to present if your session is accepted!
As always, we want to hear from you with any ideas, questions, concerns, or just a hello! Please don't hesitate to reach out if we can be of any help.
All the best,
Lydia