The ASIS&T European Chapters Present
Information Science Trends 2021:
Information Science Research During COVID-19 and Post-Pandemic Opportunities
9-11 June 2021, 14.00-17.00 (Dublin time) 
The last year has seen dramatic changes in the way we approach our research. As COVID-19 cases rose, research laboratories, and data collection opportunities in person all closed. The world went into lockdown. Our usual work activities were halted or pivoted online. After a year of change, it was time to reflect on the challenges and the opportunities we have experienced as a result of the pandemic.
We are happy to say that #IST21 was a resounding success! With a final registration count of 108, we had three great days of interesting and inspiring presentations and exciting discussions.
We require all accepted authors to upload their abstract with a CC-BY 4.0 International License at Zenodo (community: Information Science Trends - ASIS&T European Chapter Series). Please do this if you have not done so already.
The European Chapter's Information Science Trends (IST) hosted its first Student Poster Competition this year. We congratulate the following two students who co-won for Best Poster:
Miaomiao Chang, University of Strathclyde
Poster title: Twitter Users' Sentiments Toward Mask Wearing
David Carrie, University College Dublin
Poster title: Situating Gender Identity within the Existing ELIS Framework
Programme Committee
Crystal Fulton; Sheila Webber; Aylin Ilhan; Noora Hirvonen; Tamara Heck; Katrin Scheibe; Franziska Zimmer; Diane Pennington
Contact
All questions should be emailed to asist.europeanchapter@gmail.com
IST Keynotes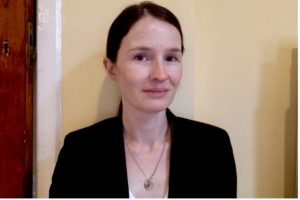 Liz Farries, Assistant Professor UCD Digital Policy Programme, Information and Communication Studies, University College Dublin, Ireland
Keynote title: Smarter Policy for Smart Technology: Pandemic Tracking Apps
Date/time of keynote: Wednesday, 9 June 2021, 14:00 Dublin time
Elizabeth Farries is an Assistant Professor and Director of the MSc in Digital Policy in the School of Information and Communication Studies, University College Dublin, Ireland. A qualified barrister in Canada, she previously directed an international programme of tech and policy for the International Network of Civil Liberties Organization and a programme of information rights at the Irish Council for Civil Liberties. She publishes at the intersection of technology, policy and human rights, with a focus on principled governance in our digital age. She has addressed parliamentary and treaty body mechanisms, and authors and contributes to articles, Oireachtas submissions, open letters, blogs and media pieces.
---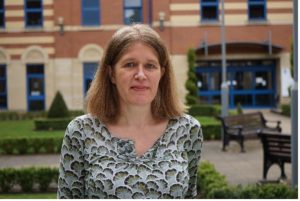 Sophie Rutter, Information School, University of Sheffield, United Kingdom
Keynote title:  Communicating and Evaluating Health Messages During a Pandemic
Date/time of keynote: Thursday, 10 June 2021, 14:00 Dublin time
Sophie Rutter is a Lecturer in Information Management at the Information School, University of Sheffield. Sophie is interested in health communication and how the environment influences the way people interact with, and use, information. During the pandemic, she has been working on a project that is developing and evaluating an Internet of Things hand sanitiser system for workplace settings. Sophie is investigating what office workers and building managers perceive as risks, benefits, and privacy issues when their and their co-workers' hand hygiene practices are monitored.
---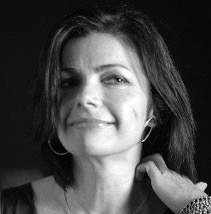 Karen E. Fisher, Professor, iSchool, University of Washington, Seattle, USA
Keynote title:  Research in the Time of Corona: Choosing Agendas as World Divides Deepen 
Date/time of keynote: Friday, 11 June 2021, 14:00 Dublin time
Karen E. Fisher is a Professor at the Information School, and Adjunct Professor in the Communication Department at the University of Washington. She is also a field design ethnographer with UNHCR Jordan, Adjunct Professor, iSchool, Åbo Akademi University, Turku, FI, and Visiting Professor, iSchool, Siegen University, DE. Her latest framework "Humanitarian Research," based on the principle of "People First, Data Second," uses UNHCR protection mandate and information science/HCI methods to help people displaced by conflict and build futures. Karen's focus is the Syrian war, and she is based in the Levant. In addition to the weaponization of information and technology; her work focuses on literacy and education, livelihoods and social connectedness. Much of her work is at UNHCR Za'atari Camp in Jordan. With colleagues she received a 2020 Google Inclusion Research Award to codesign social media/mobile privacy features and information literacy tools with Syrian girls based on the Holy Quran and Arab culture. In addition to supporting Za'atari Camp Libraries—the world's first refugee-run, camp-wide library system, nominated for the 2021 Joy of Reading Award; her forthcoming book "Za'atari: Food and Stories of the Syrian People of Za'atari Camp" (2022) is based on co-design and co-cooking with over 2500 Syrians since 2015 with royalties returning to camp.