Prodip Roy to Receive Inaugural Lois Lunin Award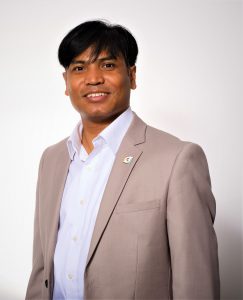 The Association for Information Science & Technology (ASIS&T) is delighted to announce that Prodip Roy of the Royal Melbourne Institute of Technology (RMIT) in Bundoora, Australia, is the inaugural recipient of the Lois Lunin Award. This award recognizes individuals who have made noteworthy contributions to the practice of Information Science and Technology through leadership, mentoring, and innovation. 
The Lois Lunin Award was named in honor of long-time ASIS&T member and newsletter editor Lois Lunin. The award recognizes early or mid-career individuals who have made noteworthy contributions to the practice of Information Science and Technology through leadership, mentoring, and innovation.   
Originally from Bangladesh, Roy is currently Library Officer (Monograph and Digital Collections) and Ph.D. candidate RMIT. He is the founder and editor-in-chief of The Librarian Times, the first-ever and only professional weekly news bulletin in Bangladesh for the library and information profession; established The Library Times (TLT) Foundation to promote library professional development; and has inaugurated several awards to encourage library professionals and current Library and Information Science students. Roy has been an active member and leader in the Australian Library and Information Association AALIA (DCP); the ASIS&T Special Interest Group- International Information Issues (SIG-III); National Tertiary Education Union, Australia; Creative Commons Global Network and Australia Chapter. 
In awarding the Lois Lunin Award to Roy, the jury noted, "Mr. Roy's contributions to the discipline and practice of information science and technology and to ASIS&T are significant. He has an impressive record of dedication to the advancement of the library profession in Bangladesh, Australia, and internationally." 
In support of Roy's nomination, Tina Du, Associate Professor in the School of Information Technology and Mathematical Sciences University of South Australia wrote, "As his teacher, I have found him an enthusiastic and dedicated library professional. She continued, "Prodip has outstanding organisational and leadership skills. I have seen many examples of his talent and have long been impressed by his diligence and work ethic." 
Upon learning of his selection as a 2021 Lois Lunin Award winner, Roy said, "I am honored to receive the Lois Lunin Award, which was established this year for the first time to commemorate a long time ASIS&T member and pioneer in both the association and information science and technology fields."  
Like, Lois Lunin, I have always been enthusiastic about collaborating with the international LIS Associations like ASIS&T to promote library and information professionals, academics, and their engagement in building a knowledge-based society. I hope the award will be an encouragement to continue to contribute to the LIS community and the ASIS&T. I dedicate this achievement to the librarian times family members who are working for free for professional development in Bangladesh."   
Roy will receive his award at the 2021 ASIS&T Annual Meeting to be held October 29 through November 3, 2021, in Salt Lake City, Utah.