Professor Chun Wei Choo to Receive ASIS&T 2021 Research in Information Science Award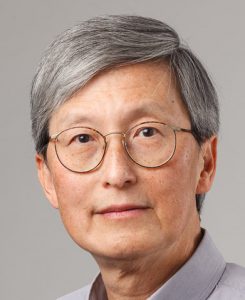 The Association for Information Science & Technology (ASIS&T) is pleased to announce that Chun Wei Choo, Professor in the Faculty of Information at the University of Toronto, Canada is the recipient of the 2021 ASIS&T Research in Information Science Award. This award recognizes an individual or team who have made an outstanding contribution to information science research. The award is for a systematic "program of research" in a single area at a level beyond the single study.  
Candidates for the Research in Information Science Award are assessed based on the following four criteria: intellectual merit and quality of the contribution; broader impacts of the contribution to theory, practice and society; the coherence of the contribution; methodological innovation used in research; and the transformation and transcendence of the information field. 
Professor Choo is in the Faculty of Information at the University of Toronto. His main research interests are in knowledge management, information management, information behavior, and organizational learning. Recent books include The Inquiring Organization (Oxford University Press 2015), The Knowing Organization (2nd ed, Oxford University Press 2006), Strategic Management of Intellectual Capital and Organizational Knowledge (Oxford University Press 2002), Web Work: Information Seeking & Knowledge Work on the WWW (Springer/Kluwer 2000), and Information Management for the Intelligent Organization (3rd ed, Information Today 2002). His articles and papers have appeared in the Annual Review of Information Science and Technology, Financial Times of London, Information Research, Journal of the Association for Information Science & Technology, Journal of Documentation, Journal of Knowledge Management, National Post of Canada, and Sloan Management Review. A number of articles and books were translated and published in Dutch, French, German, Korean, Portuguese and Spanish. 
Chun Wei's research projects have received funding support from the Social Sciences and Humanities Research Council of Canada, National Science Foundation (US), Toronto Hospital for Sick Children, Human Resources Development Canada, and Bell Canada University Labs, among others. 
In her nomination of Prof. Choo, Professor Nadia Caidi, Faculty of Information, University of Toronto, stated, "I can hardly name another colleague who is more deserving of this recognition than Prof. Choo. His work is uniquely creative, impactful, and meaningful, and his contributions to scholarship, teaching, supervision, and practice are of the highest caliber."  She added, "His contributions to the information fields, and related disciplines, are difficult to overestimate." 
Remarking on Prof. Choo's prolific research in support of his nomination, Dr. Lynne C. Howarth, professor and dean emerita, and colleague of Prof. Choo at University of Toronto, said, "He has distinguished himself as a productive, highly cited, and broadly respected international scholar, while also sharing his expertise generously with others, whether faculty, students, professionals in the field, or others." 
Elaine Toms, Professor and Chair in Information Innovation & Management, at The University of Sheffield, concurred. "It is this unique perspective that Professor Choo brings to problems that sets his work apart and has established his reputation as an interdisciplinary researcher who looks holistically at a problem, bringing an original analysis and interpretation." 
ASIS&T 2021 President and McMaster University Professor & Area Chair Brian Detlor stated in support of the nomination, "Chun Wei has been a prolific scholar, regularly contributing refereed work arising from externally funded research in the areas of strategic information management and knowledge management to many annual conferences, and publishing papers in the field's top journals over the last 25 years. His work has influenced and inspired others in adjacent fields. " 
Upon learning of his selection as the 2021 ASIS&T Research in Information Science Award, Dr. Choo said, "I am very grateful to ASIS&T for this research award. This recognition is especially meaningful to me because it was at an ASIS&T Annual Meeting that I presented my first conference paper as a PhD student, and my first book was published as an ASIS&T monograph. ASIS&T will always be an intellectual home for me, where I can look forward to encountering new ideas, making new friends, and renewing old acquaintances." 
Professor Choo will receive his award at the 2021 ASIS&T Annual Meeting to be held October 29 through November 3, 2021, in Salt Lake City, Utah.