August 2021 President's Column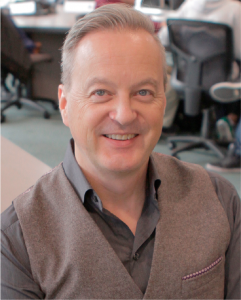 Dear ASIS&T members,
It is always a pleasure to have this opportunity to reach out to the ASIS&T community and share my thoughts with the membership about recent happenings within the Association. I hope everyone is doing well.
I am happy to report that our Association has many activities on the go, and that we are in a very good financial position for fiscal year 2021. Despite the COVID-19 pandemic, we have been able to launch several new ventures over the last few months. These include a plan for new marketing campaign initiatives, the resurrection of ARIST (a new Editor-in-Chief to be hired soon), the upcoming launch of our new online publication outlet Information Matters, exploration of a new journal, and the rollout of new meetings/venues (e.g., a 24-hour global conference; an information summit).
The strategic plan we developed last year continues to steer the Association with its mandate and goals. We monitor our activities with respect to the strategic plan on a continual basis and think of new initiatives that help realize ideas elicited by the strategic plan. For example, at the last Board meeting held in August a few days ago, the Board agreed to seed fund a new initiative to explore the start up of a consulting service where ASIS&T headquarters will vet opportunities for ASIS&T members to do contracting work. Members will benefit not only in being able to participate in contract work, but also move the information science and technology field forward in terms of offering practical advice and recommendations to solve real-life information science and technology problems. The Association can potentially benefit, as the provision of such contracting work can supply a new revenue stream.
Work on the Annual Meeting continues. The conference is shaping up to be an excellent conference, whether one attends virtually or in-person. Many strong paper, panel and poster submissions have been received. We have secured excellent keynote speakers. Jim Jansen, Conference Chair, and his team have done an excellent job in ensuring that the content delivered at the Annual Meeting will be first-rate and of high value to conference attendees. I am so excited to attend this upcoming Annual Meeting. I look forward to meeting with attendees in Salt Lake City and those who attend virtually.
I was very happy to see a strong turnout for our recent elections. We had a record-breaking response from the membership, and I thank every person who took the time to cast an election vote. Congratulations to those who secured a position on the Board (President-Elect: Abebe Rorissa; Members-At-Large: Joan Bartlett, Maria Bonn and Tina Du), and many thanks to those individuals who stepped up and put their names forward to serve but did not secure a spot. You are all winners in my opinion.
On a final note, I encourage everyone to register for the Annual Meeting. I wish everyone stays safe and keeps healthy during these troubling COVID times.
Best regards,
Brian Detlor, President