What's New in Information Matters?

Calls for Applications
Information Matters is looking for students to become members of the Information Matters Student Board. More information is available here: https://informationmatters.org/2021/11/calling-all-student-leaders/
We are also still looking for Associate Editors for Europe, Africa, and Australia regions.
Articles and Newsletter Subscription
Check out the newest articles from Information Matters (IM), ASIS&T's digital-only communication translational forum for information science, bringing relevant and current research evidence and industry developments, news, and opinion to a global public audience free of charge. Sign up for our weekly newsletters from IM from here.
"Ep-i-what? Using The Force to Understand Epistemicide"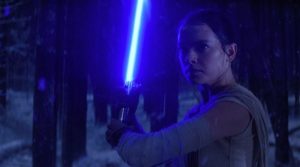 By Beth Patin and Melinda Sebastian
Using episodes of the Star Wars saga as parable, the authors discuss the concept of Epistemicide: "Epistemicide is the killing, silencing, annihilation, or devaluing of a way of knowing."