2021 Annual Meeting Recap
ASIS&T wants to thank everyone who attended or presented either in person or virtually at the 2021 Annual Meeting held in October.
This year because travel restrictions for many were still in place and there were ongoing health concerns with COVID-19, we decided to offer a virtual option for presenters and attendees. The hotel contract was signed in 2019 prior to the pandemic and while the hotel reduced some of our potential penalties, they would not let us cancel the meeting without significant financial implications, so we decided to also hold a face-to-face meeting as well as a virtual one. Overall attendance was 619 (318 were presenters) – 110 in person and 509 virtual. This compares with to 653 individual registrants for the 100% virtual meeting in 2020 (324 of those being presenters) and 351 registrants in 2019.
This year's conference had terrific attendance, with 110 in person and 509 virtual attendees hailing from 43 different countries participating. The theme for this year's conference was "Information: Equity, Diversity, Inclusion, Justice, and Relevance ". The strength of the technical presentations at this year's meeting is a testament to the ASIS&T mission to advance the information sciences and related applications of information technology by providing focus, opportunity, and support to information professionals and organizations. We hope you all agree that this Annual Meeting no different.
We thank each of our over 325 presenters recognizing that the meeting would not exist without their excellent presentations. Attendees enjoyed 7 pre-conference workshops, 76 posters, 76 papers, and 27 panels which were selected through a rigorous peer review process, conducted by over 350 reviewers.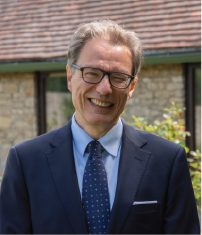 Attendees enjoyed the opening plenary which was live streamed and featured Professor Luciano Floridi as the keynote speaker. His presentation was entitled, "Semantic Capital: What it is and Why it Matters". He is Professor of Philosophy and Ethics of Information at the University of Oxford, where he is Director of the OII Digital Ethics Lab. He is a world-renowned expert on digital ethics, the ethics of AI, the philosophy of information, and the philosophy of technology. He has published more than 300 works, translated into many languages.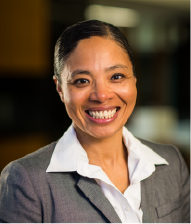 The closing plenary featured keynote speaker Dr. Maia Hightower, MD, MPH, MBA. Her presentation was entitled, "Healthcare IT Equity Model: A Framework for Digital Equity." She is Chief Medical Information Officer and Sr. Director Health Equity, Diversity, and Inclusion for The University of Utah Health. She joined the UUH team in March of 2019.
The Annual Business Meeting provided members with an overview of the past year's activities as well as a glimpse into the agenda for the coming year. The full Business Meeting video can be found HERE.
This year's award winners were:
Long Paper:
1st place: Not Quite 'Ask a Librarian': AI on the Nature, Value, and Future of LIS by Jesse Dinneen and Helen Bubinger
2nd place: The Library/Surveillance Interface by Diana Floegel and Philip Doty
3rd place: Social and Digital Inequality as Factors in K-12 Emergency Remote Teaching and Learning in the Pandemic of 2020: Educator Perspectives by Rebecca Reynolds, Julie Aromi, Catherine McGowan, and Britt Paris
Short Paper:
1st place: "Meaning in the Present": Understanding Sustainability for Digital Community Collections by Katrina Fenlon, Jessica Grimmer, Alia Fatima Reza, and Courtnie Thurston
2nd place: Building a Taxonomy of Trustworthy Digital Repository Impacts by Devan Ray Donaldson and Samuel Russell
Best Student Paper:
Archivists' Information Work Lines: Affective, Information Management, and Hybrid Onsite-Remote Work Performance by Deborah Garwood and Alex Poole
Best Reviewer Awards were presented to:
Best Paper Reviewers: Luanne Freund, Adam Worrall, and Beth St. Jean
Best Panel Reviewers: Isabelle Dorsch, Andrea Scharnhorst, and Rachel Ivy Clarke
Best Poster Reviewers: Dagobert Soergel, Qinghua Zhu, and Jia Tina Du
Thank you to our Program Committee, Volunteers & Sponsors
We can't give enough thanks to the members of the AM2021 Organizing Committee. First and foremost, we would like to thank Conference Program Chair, Bernard "Jim" Jansen, QCRI, Qatar, for his hard work and contributions which resulted in an outstanding meeting. He was instrumental in keeping our focus on both the conference theme and mission. The success of ASIST21 is a result of the tireless work and dedication of the Program Committee:
Paper Co-Chairs: Annie Chen, University of Washington School of Medicine, USA and Lu Xiao, Syracuse University, USA; Panel Co-Chairs: Jiangen He, University of Tennessee, USA and Wen Lou, East China Normal University, China; Poster Co-Chairs: Md. Anwarul Islam, University of Dhaka, Bangladesh and Tingting Jiang, Wuhan University, China; Doctoral Colloquium Co-Chairs: Pnina Fichman, Indiana University, USA and Howard Rosenbaum, Indiana University, USA; Industry Series Co-Chairs: Sandra Hirsh, San José State University, USA and Don Turnbull, Aqua M&A, USA; Conference Chair Assistants: Aaron Bowen-Ziecheck, McGill University, Canada and Han Zheng, Nanyang Technological University, Singapore; Communications Co-Chairs: Lisa Hussey, Simmons University, USA and Brenton Stewart, Louisiana State University, USA.
Thank you to all who attended this year's conference! We also want to say thank you for the generous contributions from our many sponsors. Your continued support of the ASIS&T allows us to deliver on new and existing initiatives at the core of our mission.
The meeting would not be possible without the generosity of our sponsors and exhibitors. We thank you for your support and commitment to the profession.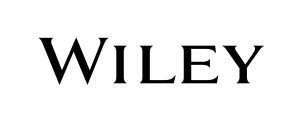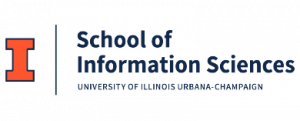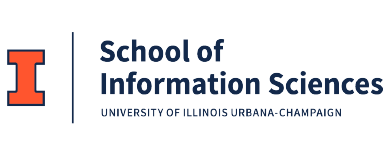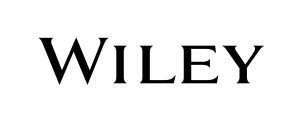 Plans for the 85th ASIS&T Annual Meeting are well underway! We are so excited to be planning this face-to-face meeting. All presentations and presenters must be in person
The meeting will be held in Pittsburgh, PA, October 29-November 1, 2022, at the Wyndham Grand Hotel. Except for a couple of meeting rooms, most of the meeting, including exhibits, breaks and meals, will be held on the same level of the hotel, making it very easy to navigate. Pre-meeting workshops will be held on Saturday, October 29. Continue to check the Annual Meeting website as details are finalized. The Wyndham is within walking distance to many fabulous restaurants. You can go back in time and experience five billion years of the Earth's history and 250+ years of Pittsburgh's history at such locations as Carnegie Museum of Natural History, Fort Pitt Museum and the Senator John Heinz History Center. Check out the highlights of this terrific city and all it has to offer. Be sure to allow time in your schedule to take advantage of all this city's many attractions.
2022 Annual Meeting
CALL FOR PROPOSALS
85th Annual Meeting of the
Association for Information Science and Technology
October 29-November 1, 2022
Wyndham Grand Hotel, Pittsburgh, PA
Crisis, Transition, Resilience: Re-Imagining an Information-Resilient Society
Information plays a pivotal role for the good of society. However, we live in an information environment where the lines between true and false, and interest-driven and balanced content are blurred. This, coupled with the constant information overload, places enormous demands on people. With the United Nations having declared the information situation around the Corona pandemic an "infodemic", and with a flood of misinformation and disinformation, there is a great need to create a resilient information environment for the future. Integrity, quality, and reliability are critical factors in making information an asset rather than a liability to society
With its unique focus on information, people, and technology, information science is at the forefront of conceptualizing, developing, and implementing solutions for a future information environment that not only reacts to crises, but also helps protect society from future information crises. Quality information can play a central role in helping people spring back after crises but also in dealing with or averting them.
As the premier international conference in the field, the ASIS&T Annual Meeting is a forum to assist in addressing these issues as we continue to push forward the positive contributions of information and technology.
The 2022 ASIS&T Annual Meeting will be a fully in-person meeting without virtual attendance or presentation options. There will be satellite events (poster sessions and workshops) that will be held virtually in early October prior to the Annual Meeting.
CONFERENCE CHAIRS
Conference Chair
Dirk Lewandowski, Hamburg University of Applied Sciences, Germany
Paper Co-Chairs
Jutta Haider, University of Borås, Sweden
Noora Hirvonen, University of Oulu, Finland
Panel Co-Chairs
Aylin Imeri, Heinrich Heine University, Düsseldorf, Germany
Souvick Ghosh, San Jose State University, USA
Poster Co-Chairs
June Abbas, University of Oklahoma, USA
Bhakti Gala, Central University of Gujarat, India
Doctoral Colloquium Co-Chairs
Pnina Fichman, Indiana University Bloomington, USA
Howard Rosenbaum, Indiana University Bloomington, USA
IMPORTANT DATES
Workshops
Submission of workshop proposals due: 18 April 2022
Notification regarding submitted workshops: 29 April 2021
Papers
Submission of paper proposals due: 18 April 2022
Notification regarding submitted papers: 23 May 2022
Camera-ready accepted paper abstracts due: 6 June 2022 (only if you would like your paper published in the Proceedings, which is optional)
Panels and Alternative Events
Submission of panel proposals due: 18 April 2022
Notifications regarding submitted panels: 23 May 2022
Camera-ready accepted panel abstracts due: 6 June 2022
Posters
Submission of poster proposals due: 8 June 2022
Notifications regarding submitted posters: 8 July 2022
Camera-ready accepted poster abstracts due: 27 July 2022
Doctoral Colloquium
Proposal submissions due: 15 June 2022
Notifications regarding submitted proposals: 1 August 2022
Submission instructions: www.asist.org/am22/submission-types-instructions
Submission site: https://www.conftool.org/asist2022/
Submission site will open 1 February 2022
Watch the Conference Website for updates: https://www.asist.org/am22/