From Your Executive Director, May 2022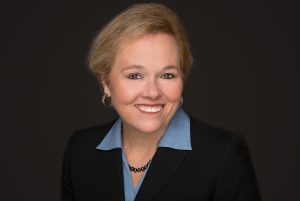 Greetings Colleagues:
It is hard to believe that May is almost over and we're nearly half-way through 2022 already. Time is certainly flying. At this time of year it feels like everything we're doing at ASIS&T is leading up to the Annual Meeting in one way or another. And this year is no exception. We're hard at work finalizing the meeting program and fielding registrations. Award winners are being selected and soon we'll have an announcement about that as well.
It is exciting to see the various initiatives set out in the 2020-25 Strategic Plan really becoming a reality. Last month we held the first ASIS&T 24-hour conference. This event delivered outstanding content around the clock to all regions of the world. We envision this event becoming a mid-year alternative to the Annual Meeting and were delighted by how meaningful and substantive the sessions were. Be on the lookout for a call for presentations for the next conference coming soon.
Information Matters has grown into a truly impactful digital magazine. Editor Chirag Shah has built a remarkable resource which is available to both ASIS&T members and the public. We encourage you to review the publication, join the mailing list, and contribute to this important publication. Work on bringing back ARIST is proceeding as well under the leadership of Editor Lisa Given.
A newer initiative which has not yet gotten the momentum it needs is the ASIS&T Consulting Program. We continue to seek North America-based members who are interested in serving as consultants on projects on which we might bid. Until we have a critical mass of experts on a variety of topics we will not be able to launch this service. So please consider adding your name to the list of interested members. You can do so HERE.
As we approach a new year, we will be seeking volunteers to support these initiatives and many more. Please respond to the Call for Volunteers to engage with the association as a member of a committee or task force. We cannot do all we do without the considerable support we receive from our member volunteers.
I wish you all a lovely start of summer or winter depending on where you are located. As always, if ASIS&T can be of help to you, don't hesitate to let us know.
All the best,
Lydia