Workshop on Network Science for Beginners
BREAK INTO NETWORK SCIENCE
Workshop on Network Science for Beginners
09.30 – 12.30 Indian Standard Time (IST) – 3 hours
on Saturday, 9th July 2022
Networks are everywhere: friends' networks, transportation networks, and the World Wide Web for example. Neurons in our brains and proteins within our bodies also form networks that determine our intelligence and survival.
This course is designed to explore and understand the foundation of the social network analysis like friendship networks, conflicts networks, terrorism activity networks, collaboration networks, etc. Within this workshop, you will visualize and analyze networks with Gephi (https://gephi.org) software.
Resource Person: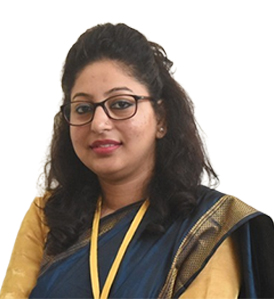 Dr. Kiran Sharma is currently an Assistant Professor at the School of Engineering and Technology, BML Munjal University, India. Before joining the current position, she served as an Assistant Professor at the Lovely Professional University, India.
She obtained her Ph.D. in Data Science from the Jawaharlal Nehru University, India and a postdoc from Northwestern University, USA.
Her research lies in the area of Econophysics, Computational Social Science, Science of Science, and Bibliometrics.
Outcomes of the workshop
To know the concept of social networks and related applications.
To explore human behavior in the social web and related communities.
To visualize social networks.
Prerequisite:
Install Gephi (https://gephi.org/users/install/) into your computer.
Workshop schedule:
Part-I Theory (1.5hrs)
Introduction to Network Science, its applications
Network characteristics: degree, path length, connected components, clustering coefficients, etc.
Centrality Measures: Degree, closeness, betweenness, and eigenvector centrality 4. Network Models: Random and Scale free networks
Part-II Hands-on (1.5hrs)
Networks with Gephi
Load data file
Perform network characteristics and visualize
Perform centrality measures and visualize
Registration fee:
FREE for all ASIS&T members. USD 25 for non-members.
Interested individuals from Tier 2 developing countries may apply for a free membership of ASIS&T. (Click here to apply https://www.asist.org/membership/categories-and-benefits-of-membership).
Register:
https://associationforinformationscienceandtechnologyasist.growthzoneapp.com/ap/Events/Register/VPNya6Mp?mode=Attendee 
Organized by the South Asia Chapter of the Association for Information Science and Technology (ASIS&T).