Harry Bruce to Receive the Association for Information Science and Technology 2022 Award of Merit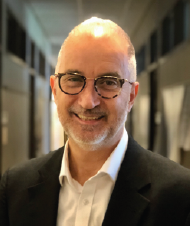 The Association for Information Science & Technology (ASIS&T) is delighted to announce that Harry Bruce is the recipient of the 2022 ASIS&T Award of Merit, the highest honor presented by the Association. The award's purpose is to recognize an individual who has made particularly noteworthy and sustained contributions to the information science field. The award is based on 3 criteria: impact on theory, scholarship, and practice; exemplary leadership and sustained involvement; and education and mentoring.   
Bruce is Professor Emeritus and Dean Emeritus of The Information School (iSchool) at the University of Washington. He led the UW iSchool for 19 years – 7 years as Associate Dean for Research and 12 years as Dean. He retired in 2019. Prof. Bruce served as Chair of the University of Washington Board of Deans, the President of the Association for Information Science & Technology, and as Chair of the caucus of Deans that govern the international organization of iSchools. He is a passionate advocate for the discipline of information science and for the information professions.  Prof. Bruce's research focuses on the study of human information behavior, and personal information management. The purpose of his work is to develop a deeper understanding of how people need, seek and use information in their professional and everyday lives. This research has been funded by the National Science Foundation, the Institute for Museum and Library Services, the Washington State Library, Microsoft, the Bill and Melinda Gates Foundation, and the Australian Department of Employment Education and Training.  Prof. Bruce received his PhD and master's degrees in Information Science from the University of New South Wales, and his Bachelor of Arts degree from Macquarie University. 
In nominating Bruce for the award, Michael B. Eisenberg, Dean Emeritus & Professor Emeritus of the iSchool at the University of Washington, stated, "It is an honor to nominate Harry Bruce for the 2022 ASIS&T Award of Merit. He embodies the very best of our field, and although he retired four years ago, his legacy of leadership, mentoring, scholarship, and teaching live on. Harry Bruce is the quintessential information scientist." 
Upon learning of his selection as winner of the ASIS&T Award of Merit, Bruce responded, ""I am deeply honored to receive the ASIS&T Award of Merit. To receive this recognition of my life's work in information science and the information professions is deeply humbling. I am very grateful to those who nominated me for this award; and to ASIS&T, for the rich diversity of resources, programs, events, leadership, networking and collaboration experiences our association provides for the information science community world-wide." 
Bruce will receive his award during the 2022 meeting of the Association for Information Science & Technology (ASIS&T) which will be held October 29-November 1 in Pittsburgh, Pa.