From Your Executive Director, May 2023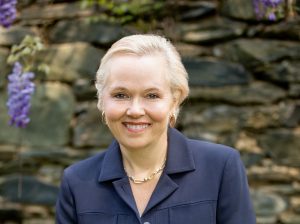 Greetings ASIS&T Members and Friends:
I am always shocked at how quickly it becomes time to write another Inside ASIS&T column. Time just marches along relentlessly! Here we are already more than half way through May. And that means we're heading into the busiest time of year for ASIS&T and, by extension, a busy time of year for our members to engage with ASIS&T.
Most of our attention here is on the Annual Meeting which, while still five months off is the event where much of our annual activity comes to a head. As a result, a lot of work happens ahead of the Annual Meeting so that we can start a new administrative year as soon as the meeting ends.
Here's a snapshot of what's happening in the next few months and the important deadlines of which you need to be aware:
Board of Directors Elections (early June)
Poster Submissions (June 5)
Annual Meeting Registration (June 5)
Doctoral Colloquium Submissions (June 15)
Call for Volunteers (June 15)
Membership Dues Renewal (June 30)
Mentor Match Applications (June 30)
SIG and Chapter Annual Reports (July 15)
SIG and Chapter Awards (July 15)
Distinguished Member Applications (July 15)
Wow, that's a lot! And we're taking it all on with a staff of just five people as Aminta, who many of you know, is headed off to greener pastures in a new position. We wish her the best.
Meanwhile, the rest of us remain here working on the many programs that make your dues worth paying and your membership worth renewing. This will be my last chance to talk with you before the dues payment deadline of June 30. We have been working very hard over the last several years to grow the benefits you receive for your dues dollar. We hope you've noticed. From new meetings to new publications to new award and recognition programs and networking opportunities. All of this is to enhance your membership experience and ensure that our members get the most out of their membership.
The best way to get the most out of your membership is to become engaged. And the best way to become engaged is to volunteer. Over the last several years we've been blessed with more people wanting to volunteer than we have volunteer slots to fill. But as we grow programs we also grow volunteer opportunties. And if there aren't any opportunities at the global level, consider getting involved in your chapter or SIG. There are always ways to engage willing and eager volunteers.
If you're not sure how to become engaged or take advantage of your membership, reach out to us. You can contact me on lmiddleton@asist.org or Pam Yonker, Director of Membersihp and Communication on pyonker@asist.org.
I hope you all have a break coming up soon, whether a vacation or at least an end to the academic term. Your ASIS&T staff will be here working for you and we hope to see many of you in London.
All the best,
Lydia