Jenna Hartel Receives 2023 Outstanding Information Science Teacher Award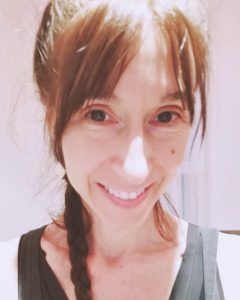 The Association for Information Science & Technology (ASIS&T) is pleased to announce Jenna Hartel, Associate Professor at the Faculty of Information, University of Toronto, as the recipient of the 2023 ASIS&T Outstanding Information Science Teacher Award. Since 1980 this annual award has honored the unique teaching contributions of exceptionable teachers of information science.
Dr. Hartel is widely recognized within the field of information science for her creative approaches to teaching and learning. In their nomination letter, Drs. Ratto and Bates wrote that Dr. Hartel's "steady stream of unique contributions include new courses, novel assignments, creative reconceptualizations, innovative delivery formats, and pedagogical publications." She offers "thoroughly original courses" such as The Information Experience, The Joy of Information, and Information Ethnography across a range of teaching modalities. The application package provides compelling evidence of the creativity of Dr. Hartel's teaching activities and of her broad impact across the field of information science, with interwoven contributions in methodology, theory, and pedagogy. Throughout her career, Dr. Hartel has sought innovative ways of expressing and sharing these contributions, as described in the additional letters, data from student course evaluations, and extensive student feedback that reinforce the nomination letter. Student support is particularly notable, with enthusiastic and highly personal messages of appreciation.
Across all sections of the application package, the theme of creativity in teaching and learning is evident. The package itself is highly creative, with words, drawings, photographs, and more coming together to tell the story of Dr. Hartel's unique and positive impact on the learning community at the Faculty of Information and more broadly on students and scholars across the field of information science.
In addition to her impact on members of the field, Dr. Hartel has been and continues to be a leading public educator for the field of information science. Perhaps most notably, her more than 80 (and counting) freely-available videos about key information science concepts present complex ideas in highly-accessible, imaginative, and often playful terms that speak to experts and nonexperts alike. In these and many other ways, Dr. Hartel pushes the field toward new conceptualizations of teaching and learning in information science. The positive impact of her teaching is certain to be realized for many years to come.
Upon learning of her selection as the 2023 ASIS&T Outstanding Information Science Teacher Award winner, Hartel said, "A heartfelt thanks to the Award Committee and to ASIS&T for this honor. It is a deeply satisfying moment and marker in my career. The Faculty of Information at the University of Toronto and its Deans made the award possible by supporting my creative adventures in teaching, sharing, and celebrating Information Science. My former and current students, to whom I extend a virtual group hug, are outstanding in their own right and make teaching a pleasure. I will forever love and appreciate my mentors in the Department of Information Studies at UCLA (2001-2007), who generously nurtured my passion for Information Science. Really, my teaching is inspired by all the work and contributors of this field, so I am indebted and grateful to Everyone."
Hartel was selected as the winner from among a pool of outstanding candidates who were judged based on these criteria: evidence of sustained and unique contributions to teaching information science; impact on students, colleagues, and institutions; innovative and imaginative teaching materials and methods; professional association activities related to teaching excellence; research activities related to teaching excellence; and previous teaching awards.
Hartel will receive the award at the 2023 ASIS&T Annual Meeting, 27-31 October in London, UK.