Xinyue You Receives 2023 Pratt Severn Best Student Research Paper Award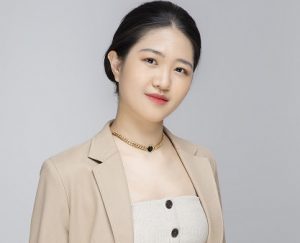 The Association for Information Science & Technology (ASIS&T) is delighted to announce that Xinyue You has been selected as the 2023 recipient of the Pratt Severn Best Student Research Paper Award. The purpose of the award is to encourage student research and writing in the field of information science.
You's paper entitled, "Social VR: A Promising Platform for Enhancing Mental Wellness among College Students" was selected from among a pool of outstanding candidates who were judged based on criteria including: technical competence in information science; significance of information science findings; originality; clarity of expression; compliance with JASIST instructions; style; and organization.
In her submission of the paper for the award, You stated, "My study provides new insights into the application of social VR platforms not only for socializing but also for professional mental health care. It offers innovative solutions to the rising demand for mental health care among college and university students, and has the potential to inform the development and implementation of effective interventions that promote mental well-being and alleviate psychological distress among college students."
Upon learning of her selection as the winner of the 2023 Pratt Severn Best Student Research Paper Award, You said, "I am truly honored to receive this award, as it reaffirms the value of my research and motivates me to continue in this direction during my doctoral studies. I would like to express my gratitude to my advisor, Professor Jakki Bailey, for her continuous guidance throughout my master's studies. I am also thankful to Professor Andrew Dillon for his valuable feedback during the revision process. I look forward to presenting my work at the ASIS&T annual meeting and engaging with fellow colleagues to explore the practical applications of this topic."
Xinyue (Sally) You is a recent graduate of the School of Information at the University of Texas at Austin, and will be embarking on a PhD journey at the same school this coming Fall. With a background in psychology and applied statistics, she is interested in conducting mixed-methods research to understand user behavior in immersive media. Her focus lies in investigating the effect of virtual reality on small-group interaction, particularly within the domains of learning and mental health, aiming to use the technology to promote positive psychological outcomes.
You will receive the award at the 2023 ASIS&T Annual Meeting, 27-31 October in London, UK.