From Your Executive Director, September 2023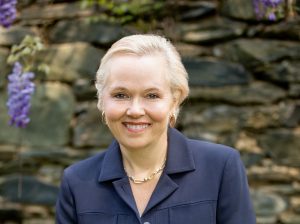 Greetings!
As I write this we are just five weeks out from the 86th ASIS&T Annual Meeting. This interest in this year's meeting has surprised all of us. While we knew that there would be pent-up demand for face-to-face meeting opportunities this year, and we were fairly sure that London would be a draw, we never imagined the level of interest we're seeing in this meeting. As of this writing there are 501 people registered for the meeting. While we have two virtual events preceding the meeting (the SIG-USE Workshop on October 7 and the iFederation Panel on October 23), all other events are in person so we are expecting a big crowd in London. When we selected the venue we anticipated having about 300 people in attendance, so as you can imagine, we're scrambling to figure out how to accommodate the larger than expected group. We've added sessions, including a second poster session, to enable more people to present. We ask that everyone coming be patient with the staff of both the hotel and ASIS&T as we work to ensure the best possible experience for everyone in a tight space. Just be sure to get to all of your preferred sessions early!
The last of the ASIS&T awards were announced earlier this week. I'd like to extend my congratulations to our first ASIS&T Fellow, Nick Belkin, our four New Leaders who will be working with ASIS&T committees and components on strategic plan-related activities in the coming year, and our 2023 class of Distinguished Members. These individuals have demonstrated their commitment to ASIS&T and the profession through years of membership, service, and contribution to scholarship.
As I noted above, there are two virtual events preceding the Annual Meeting in London. The first is the SIG-USE Workshop: The Evolving Nature of the Human Side of Information Research. This workshop will take place via Zoom on October 7 from 9 am to 12 pm Eastern TIme. Registration for this event is required. You can register HERE. Registration costs $95 for members and $120 for non-members before October 15. The second event is the iFederation Panel. This event is open and free to all members of ASIS&T, ALISE and the iSchools. The iFederation Panel follows on the panel session to be held this coming Monday as part of the ALISE Annual Meeting. Registration for that panel is also free and you can register for that panel HERE.
This is the last Inside ASIS&T before the Annual Meeting, and therefore the last issue before our Board and Committees turn over to start a new administrative year. I'd like to take this opportunity to thank all of our volunteers who have given so generously of their time and talents over the last twelve months. It's been a real pleaure to work with our current Board of Directors who have demonstrated tremendous vision and passion for the association. Our committees are populated with dedicated and tireless individuals who have pushed us to achieve new heights. I will miss working with those of you who are leaving and look forward to working with the new volunteers starting their roles at Annual Meeting!
I hope to see many of you in London. As always, don't hesitate to reach out if I can be of any service.
Best, Lydia