Member Spotlight – Chang Liu
In each issue of Inside ASIS&T, we ask a different member questions about their perspectives, advice, and experiences in ASIS&T and the field of information science and technology. If you would like to be a featured member, email Pamela Yonker at pyonker@asist.org.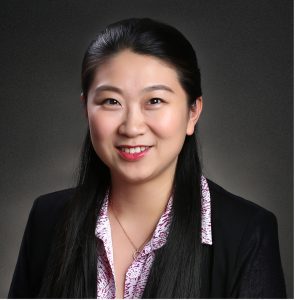 Chang Liu
Associate Professor
Department of Information Management
Peking University, Beijing, China

How long have you been an ASIS&T member?
I have been an ASIS&T member since 2008, and it has been 15 years.
Why did you decide to join ASIS&T?
I decided to join ASIS&T because of the reputation and influence of the association within LIS field. I would like to expand my interpersonal relationships and establish more connections with experts in LIS field.
How have you benefitted from being an ASIS&T member?
As an ASIS&T member, I have benefited in numerous ways. First, I have been able to establish connections with experts and scholars from different countries and regions, sharing experiences and knowledge. This has helped me broaden my horizons, understand different cultures and backgrounds, and enhance my global perspective and cross-cultural communication skills.
Secondly, ASIS&T provides a wealth of academic resources, including ASIS&T conference papers, JASIS&T journal articles, Essays on Information Matters and etc. They cover the latest developments and trends in Library and Information science and related fields, allowing me to keep up with cutting-edge research and maintain an insight of the field's development.
In addition, ASIS&T offers many career development opportunities, such as professional certification, career guidance, and networking.
In summary, being an ASIS&T member has allowed me to benefit from rich academic resources, establish professional connections, enhance career development that have had a positive impact on my academic development.
Do you have any advice for new ASIS&T members?
I have three pieces of advice for new ASIS&T members:
First, make full use of the society's resources. Besides ASIS&T annual meeting, ASIS&T provides a wealth of academic resources and research materials, including JASIS&T, Information Matters, Webinars, and recently Mid-year Annual Meeting. Take advantage of these resources to keep up with the latest research and trends in the field.
Secondly, actively engage in all kinds of academic activities, discussions, seminars, and social networking events, and do not be shy to ask questions and share insights and experiences. Only through these communications, you could receive valuable feedback and advice.
Finally, consult and discuss with other ASIS&T members. All the members, especially the expert and distinguished members of ASIS&T, were very kind and nice researchers, who are willing to impart their knowledge and experience to the younger generation and provide valuable guidance. Remember to discuss your research with them!
What is a project you are working on right now that excites you?
I have been working on a project on "The Relationship between Search Interactions and Learning Performance during Learning-Related Search" recently. In this project we have conducted several longitudinal studies and user experiments to examine how students performed information seeking behaviors while working for learning-related work tasks. Nowadays, information acquisition is no longer the main obstacle for searchers, but how to understand, evaluate and make best use of the acquired information effectively and efficiently is more important. With the development of Artificial Intelligence (AI), especially generative AI, which is rapidly developing and has the potential to transform the way people acquire and use information, and then create new knowledge. Right now, we are exploring how to make use of GenAI tools to enlighten searchers and support them in creative type of learning tasks.
Who has inspired you in your career?
Frankly speaking, many scholars at ASIS&T have inspired me in my career. My advisor, Professor Nicholas Belkin, has always been supportive and encouraging, providing me with valuable feedback and advice to my research, and financial support to attend ASIS&T when I was a Ph.D. student at Rutgers University. Professor Jim Jansen, who was my mentor during doctorial colloquium at ASIS&T, had given me valuable suggestions on how to become an independent researcher during my early career. Professor Gary Marchionini, Professor Diane Sonnewald, Professor Carol Kuhlthau, Professor Peter Ingwersen, Professor Elaine Toms and many other scholars, who had asked questions after my presentations at ASIS&T, had inspired me with their constructive suggestions for my further research. I am deeply grateful for the impact that ASIS&T has had on my life and career, and I look forward to continuing to contribute to the organization's mission in the future.