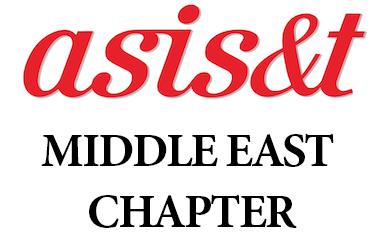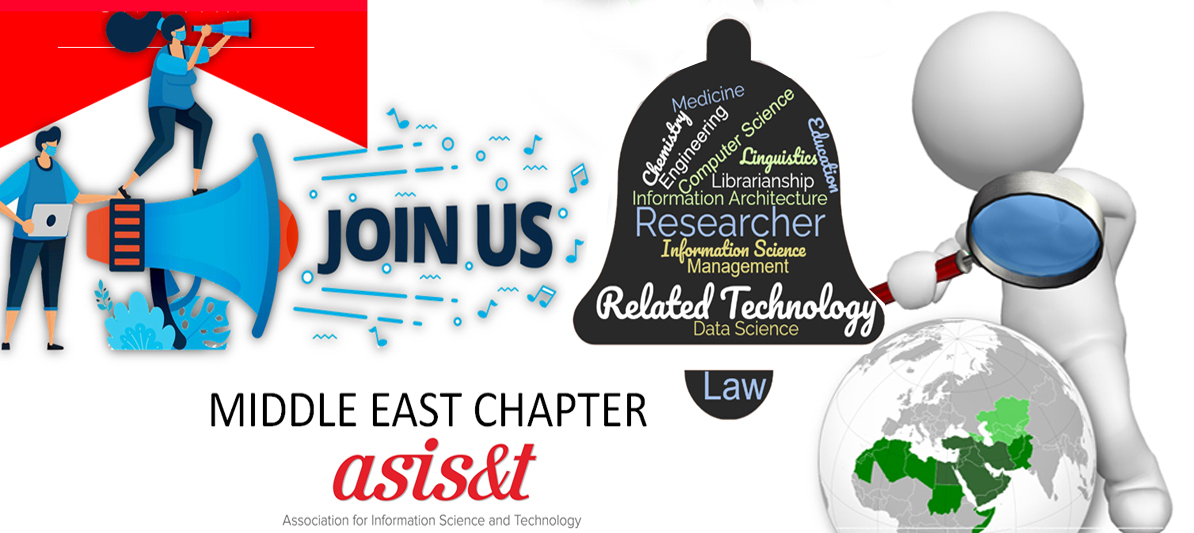 ASIS&T Middle East Chapter
Better Information Science and Technology for Middle East, We Can Collaborate
The Middle East Chapter of the Association for Information Science and Technology (ASIS&T-ME) is the leading Middle East community of academics and practitioners in the field of information science and technology, also a part of the worldwide ASIS&T community.
The objectives of the Middle East chapter are to facilitate personal networking and professionalism among ASIS&T members located in the Middle East Region:
contribute to their professional development by means of meetings, continuing education programs, special programs, newsletter,s and forms of communication and interaction;
cooperate with ASIS&T officers, SIGs, and other chapters, and with related professional organizations;
and facilitate the interaction between ASIS&T members in the Middle East and in other parts of the world.
Middle East Chapter would like to see you among us as a young and dynamic community.
Very soon, this page, where you will receive much more news from us, and many news on the Middle East, technology and information science are on this page.
We are just as excited as you are!
Congratulations to the winners of our membership awards!
Professional Membership Awardees
Ferkan Kaplanseren, Dokuz Eylul University, Turkey
Volkan Hancı, Dokuz Eylul University, Turkey
Amir Reza Asnafi, Shahid Beheshti University, Iran
Azam Sanatjoo, Ferdowsi University Of Mashhad, Iran
Leila Nemati Anaraki, Iran University, Iran
Tuncay Kume, Dokuz Eylul University, Turkey
Maliheh Dorkhosh, University of Tehran, Iran
Early Career Awardees
Pegah Tajer, Azad University, Iran
Wafi Bedewi, King Abdulaziz University, Saudi Arabia
Student Awardees
Ahmet Ayaz, Karadeniz Technical University, Turkey
Eda Cevik, Dokuz Eylul University, Turkey
Hande Bilgehan, Ege University, Turkey
Mohammad Reza Niazmand,  University of Tehran , Iran
Roya Moradi, Shiraz University, Iran
Serkan Alıcı, Dokuz Eylul University, Turkey
Yasin Sesen, Ankara University, Turkey
Zeinab Safavi, General Department of Resources of the Public Libraries of Iran, Iran
Officers & Committee Conveners
Please feel free to contact current officers for questions about Me Chapter Officers
Chair: Sachi Arafat
Chair-Elect: Ehsan Mohammadi
Secretary: Leili Seifi
Communication Officer: Mehmet Cem Bölen
Webmaster & Social Media:  Muhammet Damar
Middle East Advisors:  Dania Bilal & Emil Levine
2022-2023 Officers & Committee Conveners
Chair: Dr. Sachi Arafat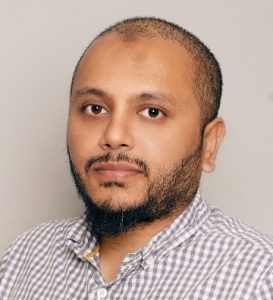 Dr. Sachi Arafat is an Assistant Professor of Data Science at King Abdulaziz University in Saudi Arabia. His research lay at the intersection of data science and philosophy of science & technology. He previously worked on quantum theory inspired models for characterizing socio-technical behaviour while a Royal Academy of Engineering Research Fellow at the IR group at the University of Glasgow (UK). His monograph Search Foundations (co-authored with E. Ashoori) with MIT Press (2019), was nominated for best book in information science (in 2020) by the Association for Information Science and Technology.
Chair-Elect: Dr. Ehsan Mohammadi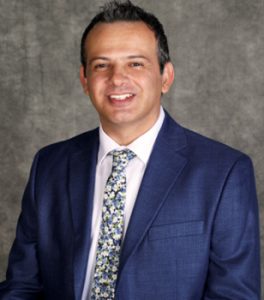 Dr. Ehsan Mohammadi is an Assistant Professor in the School of Information Science at the University of South Carolina. In his research projects, he applies computational methods to answer interesting research questions related to the role of "information" in different contexts, such as scholarly communication, mis/disinformation, health informatics, and user information behavior. His publications are in prestigious journals across various disciplines, such as the Journal of the Association for Information Science and Technology, PLOS ONE, and the Journal of Medical Internet Research. His papers have been recognized by Essential Science Indicators as in the top 1% of highly cited papers in 2017, 2018, and 2019.
Dr. Mohammadi has more than ten years of teaching experience at several universities in different countries in both face-to-face and online settings. He has designed and delivered core and emerging courses at undergraduate, masters, and Ph.D. levels on various topics such as data visualization, web, and data analytics, user information behavior, research methods, information retrieval, and management.
Dr. Mohammadi has presented as keynote and invited speakers in several professional and academic events nationally and internationally, including the Social Media SIG at the Association of Information Science & Technology annual conference in 2021 and the Altmetrics Conference in 2020.
Secretary: Dr. Leili Seifi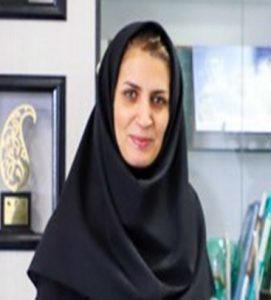 Dr. Leili Seifi is an Associate Professor at the University of Birjand, Iran. Chair of Dr. George N. Atiyeh Prize 2021 & 2022 for Middle East Librarian Association, Executive Board & Chair of Scientific Event and Awards of Association of Iranian Public Libraries are some of Executive records. Director of University Library, Deputy Research & Head of the Department of Information Science, at Unievrsity of Birjand were some of her executive records as well.
Dr. Seifi awarded Erasmusmundus Postdoc scholarship at the University of Warsaw in Poland 2012.  She also awarded Infoshare 2021 from ASIS & T. She is scientific secretary of International Conference on Design and Development of Public Library Services; Patterns, Experiences and Ideas 17 & 18 May 2022.
Dr. Seifi published more than 40 papers at national and international Journals in and have presented articles at many international conferences. Her field of interest are Public Libraries, Indigenous Knowldgae Management, Digital preservation, Cultural Heritage and Rural Communities.
Communication Officer: Dr. Mehmet Cem Bölen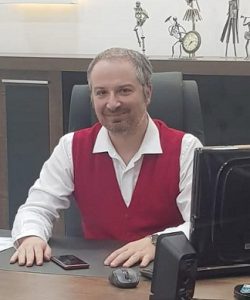 Mehmet Cem Bölen currently works at the Open Education Faculty, Ataturk University. Mehmet does research in Information Science, Information Systems (Business Informatics) and Human-computer Interaction. Disciplines; Information ScienceInformation Systems (Business Informatics), Human-computer Interaction.
Skills and expertise; Information TechnologyInformation System ManagementInformation Technology ManagementE-BusinessWeb ScienceIT ArchitectureMobile BusinessInformation and Communication TechnologyHuman BehaviorTechnology AdoptionWearable Electronic Devices
Webmaster & Social Media:  Dr.Muhammet Damar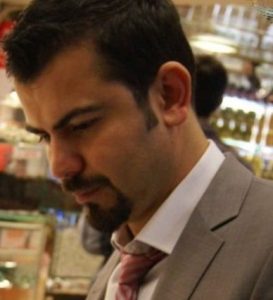 Muhammet Damar is computer engineer and instructor at the Rectorate Information Center in Dokuz Eylul University (DEU) in Izmir, Turkey. He graduated MSc in Management Information Systems at DEU and MBA at Sakarya University. And also he just finished DEU Graduate School of Social Sciences as a PhD. His research interests are decision support systems, information systems, data mining, scientometrics, process modelling, enterprise architectures, business intelligence, and system analysis-design. Disciplines; Information ScienceInformation SystemsInformation Systems (Business Informatics) Business EconomicsComputer Engineering.
Skills and expertise; Information Technology, Software Development, Web Development, Information Technology Management, IT Project Management, Web Technologies, Software Management, Web Application Programming, Information System Management, Information and Communication Technology, Information Management, Green IT, Software Engineering, Business Administration, Computer Engineering, Requirements Analysis, Business Intelligence, Business Analytics, Business Process Modeling, Requirements Gathering, IT Systems Engineering, IT Service Management, Business Process Management, Information Systems Engineering, Information Technologies, IT Governance, Information Analysis, Enterprise Architecture, E-BusinessBusiness Process Engineering, IT Architecture, Enterprise Resource Planning, Green Computing, Management Information Systems, System Software, Software Quality, Software Quality Assurance, Software Quality Management, Bibliometrics
Middle East Advisors
Dr. Dania Bilal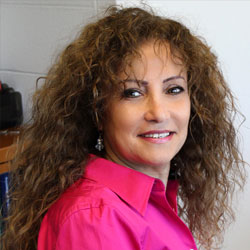 Dr. Dania Bilal is a Professor at the School of Information Sciences, The University of Tennessee in Knoxville, Tennessee. Her research sits at the intersection of human information behavior, human-computer interaction, human-AI Interaction, and information retrieval. She has published four books and over 125 publications and made numerous presentations at the national and international levels. Her research focuses on children and youth information behavior and interaction with technologies, unveiling their cognitive and affective experiences. Her research led to a breakthrough in understanding the differences and similarities between children's and adults; information behavior in using web search engines, which attracted the media at the national and international levels. Her most recent research includes using humanoid robots to facilitate the delivery of reminiscence therapy to older adults with dementia; and user voice switching behavior in digital assistants, including the embodiment of voice interfaces (EVIs) in images of people of diverse and multicultural backgrounds. She received numerous awards, including The Association of Information Science & Technology SIG USE 2017 Outstanding Contributions to Information Behavior Research, The 2014 Google Faculty Development Research Award, The Association of Information Science & Technology 2008 SIG USE Book-of-The-Year Award, The Association for Library and Information Science Education (ALISE) 2007 Excellence in Teaching Award, and two research awards from the College of Communication and Information. She is the Principal Investigator (PI) on the IDEA (Innovation, Disruption, Enquiry, Access) Institute on Artificial Intelligence (AI), funded by the Institute of Museum and Library Services (IMLS). Her research has also been funded by Google, Inc., and Eugene Garfield Foundation, among others.
Emil Levine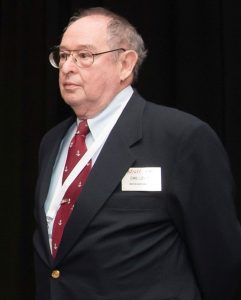 Member since 1970s. Chair several SIGs and EC Chapter. Board Member (SIG Representative). ASIS&T Watson Davis Award, 2017. Bulletin Editorial Staff. Member EC, SA, AP, and ME chapters. MLS University of Maryland, MBAs American University and USC. BA Journalism. Author Information Science: Law Enforcement Applications. Employment US Navy, US Drug Enforcement Administration, UN International Atomic Energy Agency and UN United Nations Industrial Development Organization (Librarian), Vienna. American residing in Austria.