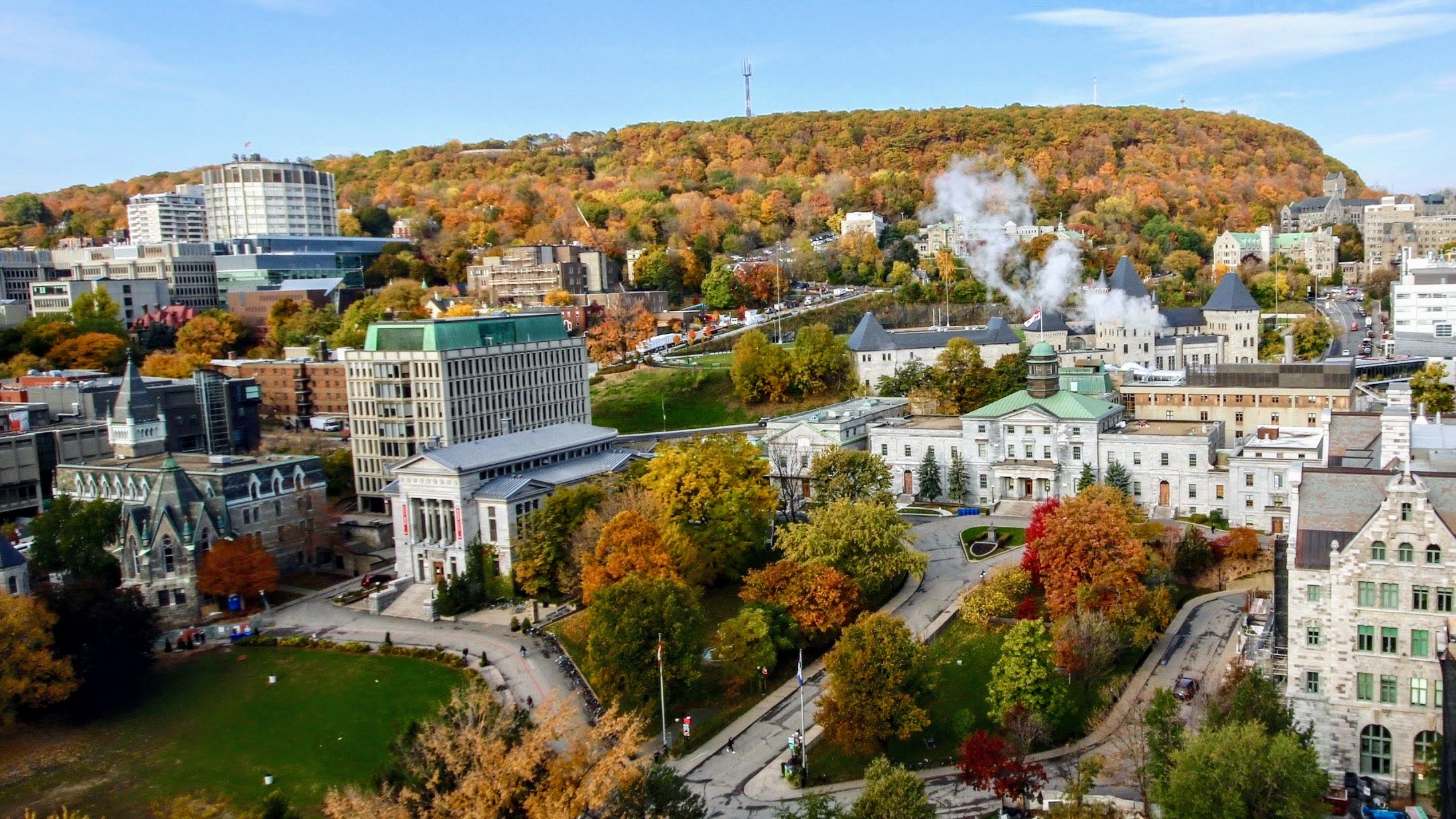 Welcome to McGill ASIS&T
The Association for Information Science & Technology (ASIS&T) bridges the gap between information science practice and research—the only professional association that does so. It leads the search/research for new and better theories, techniques, and technologies to improve access to information.
The purpose of the student chapter is to provide an organization through which student members of ASIS&T may share their special concerns, find academic support, participate in information science programs for students and other members of the community, build professional networks and make contributions to the profession.
Student chapter participation is also intended to provide students with experience in being active ASIS&T members, and to contribute to personal growth and career development. We hope to create a collegial environment for students to participate, share, learn, dream and grow.
The target members are PhD students and Master Students who are interested in research.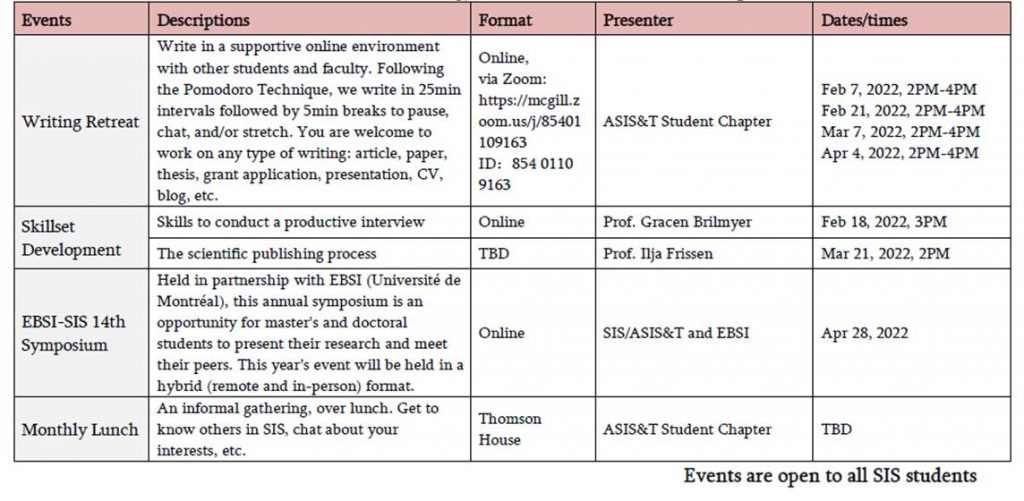 To be a member, one first needs to be a member of the Association for Information Science & Technology (ASIS&T). When completing the Membership Application Form, select the special interest group (SIG) of your choice.
Apply Today
McGill ASIS&T Photo Gallary