South Asia Chapter Officers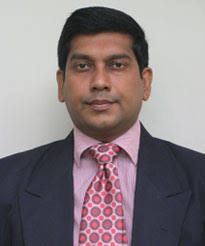 Ruwan Gamage
Chair
University of Colombo, Sri Lanka
Ruwan Gamage is a Senior Lecturer in Library and Information Science at the National Institute of Library and Information Sciences (NILIS), University of Colombo, Sri Lanka. He has 21 years of experience in the discipline. Dr. Gamage is the current Chair of the South Asia Chapter of ASIS&T (2021/2022). He was the President of the Sri Lanka Library Association during 2020/2021. He obtained his Ph.D. in Library Science from the Wuhan University, Wuhan, P R China in 2008, and has Masters in Library and Information Science from the University of Colombo, Sri Lanka. He has SEDA-PDF Named Award on Supporting Learning by the Staff and Educational Development Association (SEDA), UK (2018). Dr. Gamage was a Visiting Fellow of the Graduate School of Library, Information, and Media, University of Tsukuba, Japan in 2017. He was the recipient of the2009 ILIG CILIP International award for making a difference in libraries and information centers outside the UK for initiating and successfully moderating the "Sri Lanka Library Friends e-Group since 2003. Dr. Gamage's research interests include public library policy, information organization, and metadata schemas.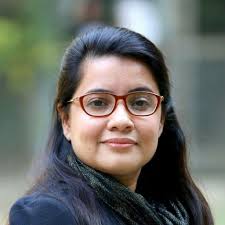 Syeda Hina Batool
Chair-Elect
University of the Punjab, New Campus, Lahore, Pakistan
Syeda Hina Batool is Assistant Professor in the Institute of Information Management, University of the Punjab, New Campus, Lahore, Pakistan. Recently, she has been awarded Punjab Higher Education Commission, International Postdoc Fellowship to conduct her research at University of Columbia, Canada (among top ten QS subject ranking university). In 2016, she did her Ph.D. from iSchool, University of Sheffield, UK (No.1 university in QS Subject Ranking 2021). Her research interests focus on examining information literacy instruction and related literacies (health, digital, workplace, visual, media etc.), through qualitative research lens.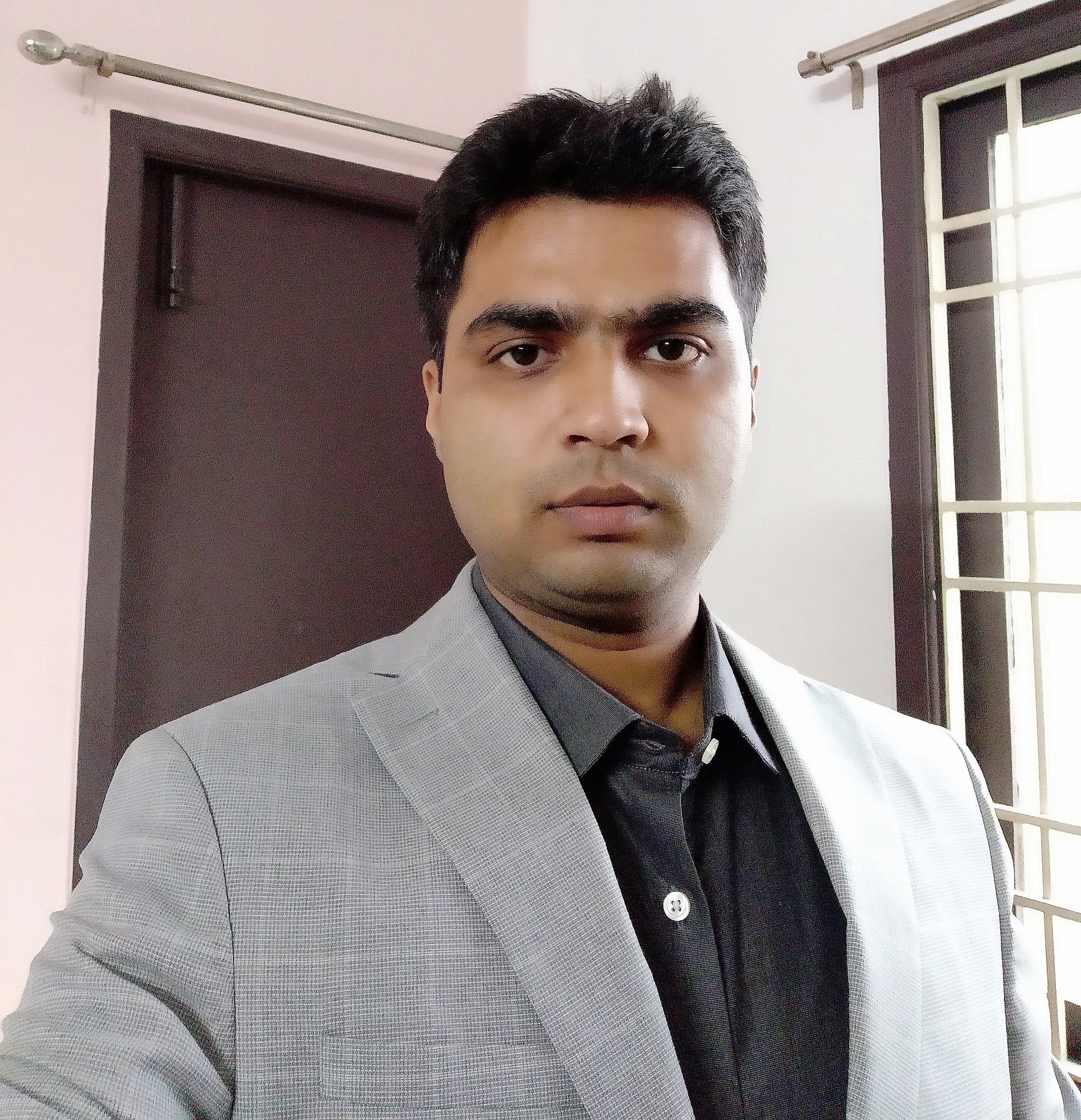 Sourav Debnath
Secretary
NIT Tiruchirappalli, India
Sourav Debnath is working at NIT Tiruchirappalli as an Assistant Librarian. Prior joining to NITT Central Library, he was a JRF at DRTC, ISI Bangalore for a year. He completed his MLIS from the Central University of Gujarat in 2017 and cleared UGC JRF also. As a student, he is a recipient of ILA Dr. K Padma Umapathy and KS Umapathy fellowship in Lib. & Info. Sc. He gained short experience in the IT industry as a software developer from Amdocs after completion of his graduation in Computer Sc. and Eng. from NIT Durgapur. He is a life member of several national LIS professional associations besides serving ASIS&T South Asia Chapter as Social Media Manager and Secretary. He loves reading autobiographies in his leisure time.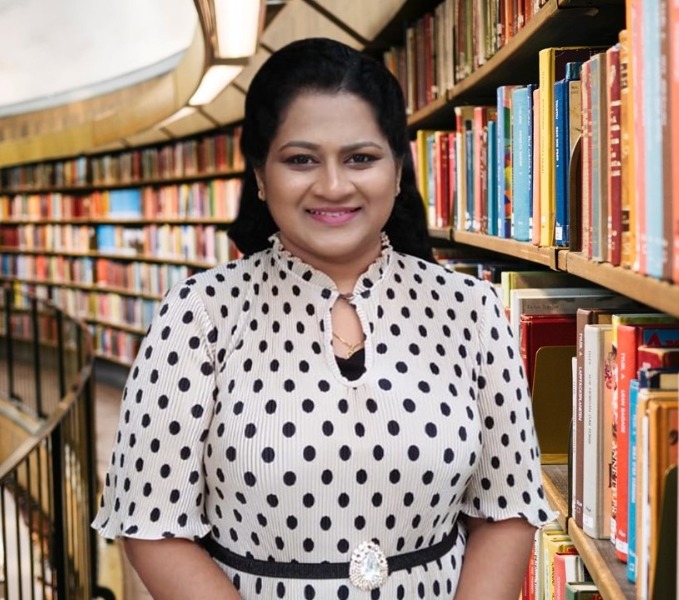 Prasadi Kanchana Jayasekara
Treasurer
University of Ruhuna, Sri Lanka
Prasadi Kanchana Jayasekara is working as a Senior Assistant Librarian at the University of Ruhuna, Sri Lanka. She is currently reading her doctoral degree in Information Systems at the Business School, University of Auckland, New Zealand. She received her B.Sc. degree in Agriculture from the Faculty of Agriculture, University of Ruhuna, Sri Lanka, and a Master's degree in Library and Information Science from the National Institute of Library and Information Science, University of Colombo, Sri Lanka. Her research interests include social media – information behavior, altmetrics, and information literacy.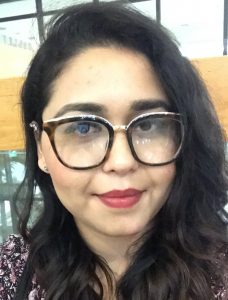 Manika Lamba
Newsletter Officer and Webmaster
University of Delhi, India
A biotechnologist turned information professional, Manika Lamba is a doctoral candidate in Information Science at the University of Delhi, India. She is an ICSSR Doctoral Fellow and is currently serving as the Editor-in-Chief of the International Journal of Library and Information Services (IJLIS), Newsletter Officer & Webmaster at ASIS&T South Asia Chapter, Secretary/Treasurer at ASIS&T SIG-OIM, and Cabinet Representative at ASIS&T SIG-DL. As the Chair of Professional Development Sub-Committee and Elected Standing Committee Member at IFLA Science and Technology Libraries Section, she actively organizes workshops to equip information professionals with new computational and digital skills. In addition to publishing scholarly articles, she has authored a book on Text Mining for Information Professionals and edited a book on Technological Advancements in Library Service Innovation. Her research focuses on information retrieval, digital libraries, social informatics, and scholarly communication using text mining, natural language processing, and machine learning techniques. She has worked extensively with textual data.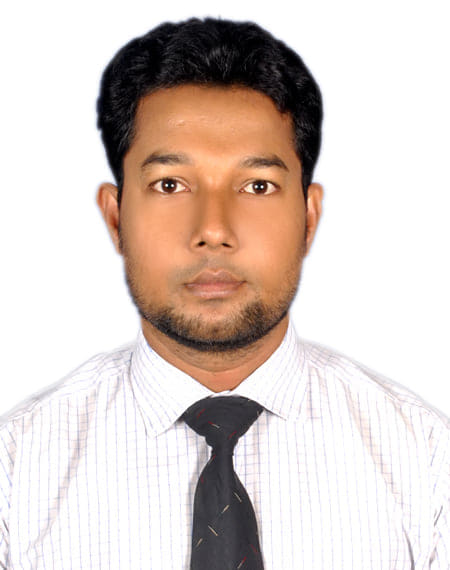 Md. Monirul Islam
Webmaster
Army Medical College Chattogram, Bangladesh
Md. Monirul Islam is a Librarian in Army Medical College Chattogram as well as contributing editor of The Librarian Times (TLT). He completed graduation and post-graduation in Information Science and Library Management from the University of Dhaka. Subsequently, he has been awarded an M.Phil degree from the same University. He has been an ASIS&T member since 2020. He is actively involved with web development and library automation activities. He participated in national and international seminars and workshops including India and Malaysia getting funding grants. His research interest includes Knowledge Management and Knowledge Leadership.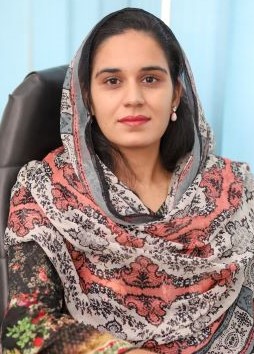 Amara Malik
Social Media Manager
IIM, University of the Punjab, Pakistan
Amara Malik joined IIM as a lecturer in 2012. She did her Ph.D., MPhil, and Master (with distinction) from the same Institute. Before joining IIM, she has served at the Institute of Administrative Sciences (PU) as a librarian. A number of her research papers have been published in international journals (Information Development, Journal of Information Science, Information and Learning Sciences, Health communication, Online Information Review, portal: the Academy and Libraries, etc.). She has also presented her research work in many international and national conferences and has participated in many seminars and workshops. Apart from teaching, her research interests include LIS education, digital references services, social media, and emerging technologies in the field.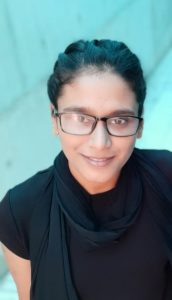 Shona Akter
Social Media Manager
University of Dhaka, Bangladesh

Shohana Akter completed her Graduation and Post-Graduation in Information Science and Library Management from the University of Dhaka, Bangladesh. She is currently working as a Librarian at Alliance Francaise de Dhaka and previously worked with British Council, Bangladesh. Apart from her professional life, she is interested in research and voluntary works. Her research interest revolves around Social perspectives of using technology and its implication towards information dissemination. She is eager to explore herself as a researcher and hopes to assist and work with renowned researchers to contribute to the field of Information Science.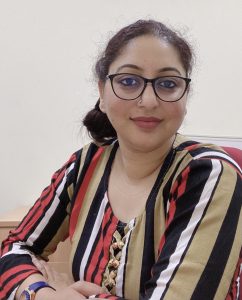 Kiran Sharma
Membership Officer
BML Munjal University, India

Kiran Sharma is currently an assistant professor at the School of Engineering and Technology, BML Munjal University, India. She has done her Ph.D. in Data Science from Jawaharlal Nehru University and postdoc from Northwestern University, USA. She has around 5 years of experience in academia. She has published many publications in reputed journals, book chapters, conference proceedings and edited one book on "Econophysics and Sociophysics". Her forthcoming book is on "Data Science of Complex Systems", Cambridge University Press, UK.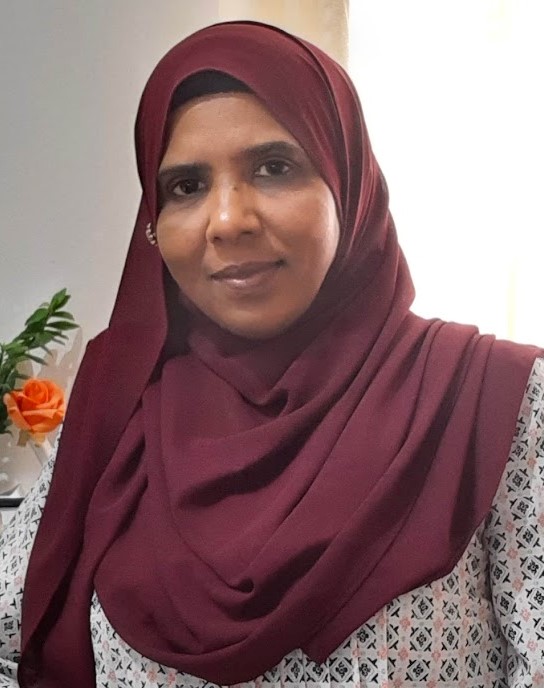 Aminath Riyaz
Country Representative
Faculty of Arts, Maldives National University
Aminath Riyaz was the former Chief Librarian of the Maldives National University (MNU) and currently is Assistant Professor at the MNU Department of Social Sciences, Faculty of Arts. Aminath has experience in managing libraries and associated information services, including library automation & digitalization, and records management. In addition to sixteen years of service at MNU library, Aminath also worked at Curtin University and Edith Cowan University, Australia, in a number of library positions. She also served as Records Officer, Education & Training Officer, and Information Management Business Analyst at Curtin University's Department of Records and Information Management. She currently leads the library and information management discipline within the MNU, which includes teaching, developing new courses, and related research. Her research interest is within the information management spectrum including information culture, research & publication, information-seeking behavior, and bibliometric analysis.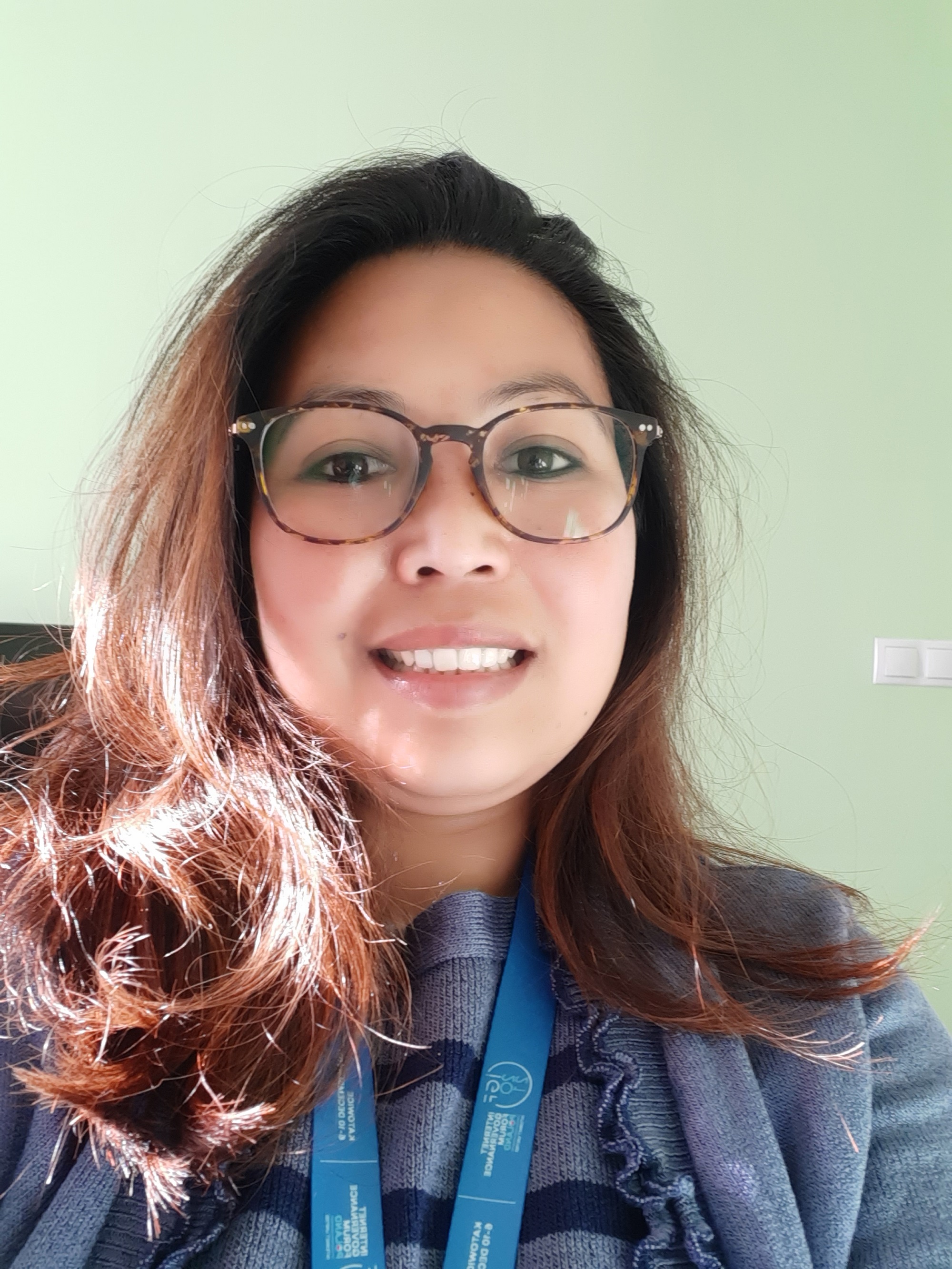 Reshma Dangol
Country Representative
SAARC Secretariat (Nepal)
Reshma Dangol has been working in the Library profession for thirteen years. Library is her passion. She is currently working as a Professional Librarian in SAARC Secretariat. She is General Secretary of the Nepal Library Association. She is engaged as a Library Trainer of CTEVT. She has been recognized in the IFLA Wall of Fame. She has been awarded as Excellence Award in SAARC 2019. She has conducted various webinars, seminars, conferences nationally and internationally. She played a major role in making successful of Building Strong Library Association (BSLA) program affiliated with IFLA. She worked as Rapporteur in WLIC 84th IFLA General Conference and Assembly, Kula Lumpur Malaysia. She has recently participated in the Internet Governance Forum ( IGF 2021) in Katowice, Poland.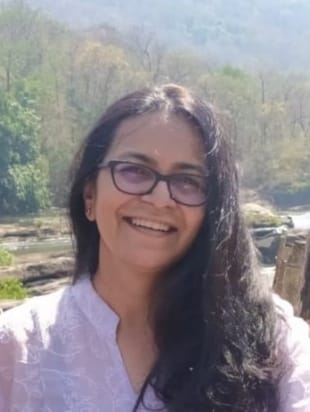 Bhakti Gala
Past Chair
Central University of Gujarat, India
Bhakti Gala is an Assistant Professor at the School of Library and Information Science, Central University of Gujarat. She is the Past-chair (2020-21) of the ASIS&T South Asia Chapter and the current Chair-elect of ASIS&T SIG-III. As Chair of the SA Chapter, she has been awarded the ASIS&T Special Chapter Project Fund leading a team of multilingual and multi-country members working on COVID-19 health information literacy. A winner of the 2014 ASIS&T SIG III International Paper Contest, her collaborative research work on financial information literacy through public libraries was further shortlisted as Finalist, 2019 Best Short Research Paper Award, at the iConference, Washington, DC, USA. She has worked on international research projects funded by OCLC/ALISE and her scholarly outputs have been shared through national and international journals and conferences. Bhakti is passionate about reading and equitable access to information through libraries and her specific research interests are Information literacy, Open Access Resources, Public Libraries, Information Behavior, Metadata, Digital Archives, and Digital Libraries.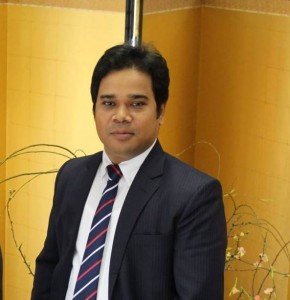 Md. Anwarul Islam
Chapter Advisor
University of Dhaka, Bangladesh
Md. Anwarul Islam is an Associate Professor in the Department of Information Science and Library Management, University of Dhaka, Bangladesh. He has been an ASIS&T member since 2015 and has served in various roles. He did serve twice as a member of the Membership Committee, SIG-III as treasurer, and now serving as Co-Chair, SIG-III, and Past Chair SIG-KM. He is the recipient of the New Leaders Award and James M. Cretsos Leadership Award. After serving as chair, now he is serving as an advisor of the South Asia Chapter.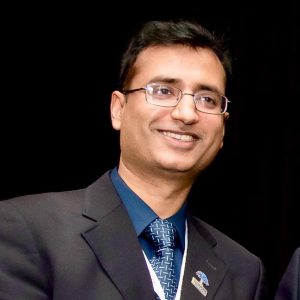 Naresh Agarwal
Chapter Advisor
School of Library and Information Science at Simmons University, Boston
Naresh Agarwal is an Associate Professor and Director of the Information Science & Technology Concentration at the School of Library and Information Science at Simmons University, Boston. He earned his Ph.D. from the National University of Singapore (NUS)'s Department of Information Systems, School of Computing. Naresh's research area is information behavior and knowledge management. His book 'Exploring Context in Information Behavior: Seeker, situation, surroundings, and shared identities' was published in 2018 by Morgan & Claypool. Naresh also studies serendipitous information encountering and the causes and effects — both on the receiver and the sender — of information avoidance and non-response behaviors, especially by people who use smartphones and social media. He has been a keynote/invited speaker at workshops and conferences in different countries, including in the U.S., Japan, France, Pakistan, and Bangladesh.
PAST COMMITTEES
2020-2021 Officers
Chair: Bhakti Gala, Central University of Gujarat, India
Chair-elect: Ruwan Gamage, University of Colombo, Sri Lanka
Secretary:  Sourav Debnath, National Institute of Technology (Tiruchirappalli), India
Treasurer: Shohana Akter, Librarian at Alliance Francaise de Dhaka
Newsletter Officer and Webmaster: Manika Lamba, University of Delhi, India
Webmaster: Muhammad Rafiq, University of the Punjab, Pakistan
Social Media Manager: Syeda Hina Batool, University of the Punjab, Pakistan
Country Representative: Aminath Riyaz, Maldives National University
Past Chair: Md. Anwarul Islam, University of Dhaka
Chapter Adviser: Naresh Agarwal, Simmons University, USA
2019 – 2020 Officers
Chair: Md. Anwarul Islam, University of the Dhaka, Bangladesh
Chair-elect: Bhakti Gala, Central University of Gujarat, India
Secretary: Ahasan Habib, Islamic University of Technology (IUT), Bangladesh
Treasurer: Aminath Riyaz, Maldives National University
Webmaster: Muhammad Rafiq, University of the Punjab, Pakistan
Social Media Manager: Sourav Debnath, Central Library of National Institute of Technology, India
Social Media Manager: Syeda Hina Batool, University of the Punjab, Pakistan
Country Representative: Ruwan Gamage, University of Colombo, Sri Lanka
Past Chair: Kanwal Ameen, University of the Punjab, Pakistan
Chapter Adviser: Naresh Agarwal, Simmons University, USA
2018 – 2019 Officers
Chair: Kanwal Ameen, University of the Punjab, Pakistan
Chair-elect / Co-Chair: Md. Anwarul Islam, University of the Dhaka, Bangladesh
Secretary: Bhakti Gala, Central University of Gujarat, India
Treasurer: Aminath Riyaz, Maldives National University
Webmaster: Muhammad Rafiq, University of the Punjab, Pakistan
Social Media Manager: Mohammad Joynal Abdin, University of Dhaka, Bangladesh
Social Media Manager: Sourav Debnath, National Institute of Technology Tiruchirapalli, India
Chapter Adviser: Naresh Agarwal, Simmons University, USA