Enhancing Collaboration and User Experience: Study Insights from Molly Rogers, Stacey Knight, Zhan Hu, and Catherine Dumas
Join us for an engaging presentation that combines two intriguing studies on 1) creating an approachable library systems department and 2) incorporating social VR technology in academic collaborative work.
Learn about how active listening can be used as a tool to improve services and user experience and explore social VR technologies' feasibility, strengths, and weaknesses for information-intensive collaborative work. Learn more about the growing field of UX and its applications for today and the future.
Presentation 1: "Creating an Approachable Library Systems Department: Active Listening as a UX Tool"
Learn about the multi-pronged approach UVM Libraries' staff uses to make connections with and understand the workflows and processes of colleagues and how they learn what library users need. The speakers will discuss the ways they've worked to gather feedback, goals for the future, and how this might be applicable to your workplace, even if you don't work in an academic library.
Presentation 2: "Incorporating Social VR Technology in Academic Collaborative Work: A Comparative User Experience Study of 'Horizon Workrooms' with Meta Quest"
This presentation discusses the objectives, design, and preliminary results of a research study that investigated the user experience of graduate students collaborating on hypothetical class assignments in a virtual environment using VR technologies (i.e., the Meta Quest headset and "Horizon Workrooms") versus two other modalities, Zoom and in-person, to compare their collaboration experiences.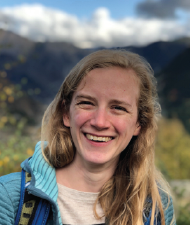 Molly Rogers (she/her) is the Web Services Librarian at the University of Vermont. She previously worked at the New England Historic Genealogical Society in Boston.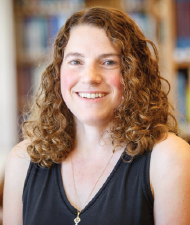 Stacey Knight is currently the Systems &Technology Services Librarian at the University of Vermont (UVM). Prior to working at UVM, she was the Systems Librarian at Saint Michael's College for over 14 years.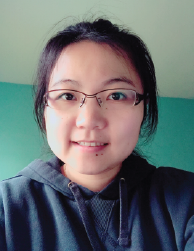 Zhan Hu is a Ph.D. candidate in the School of Library and Information at Simmons University. Her dissertation focuses on the health information behaviors and decision-making of immigrant parents during the COVID-19 pandemic, as well as the impact of cultural factors on this process. Her research interests include human information behavior, user experience and usability testing, and the ecological approach to information behavior research. Currently, Zhan is exploring the user experience, user information behaviors, and usability of VR technology applications in higher education settings.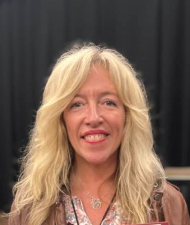 Catherine Dumas is an assistant professor in the School of Library and Information at Simmons University. Her research is motivated by data generated by platforms potentially used for online collective action or digital activism, in particular, electronic petitioning. Dr. Dumas is currently exploring the usability and effectiveness of using immersive technologies in teaching and learning. Dr, Dumas' recent scholarship can be found in Government Information Quarterly, Information Polity, Big Data & Society, and Transforming Government: People, Process and Policy. 
Can't join a webinar at its scheduled time? Don't worry!  
All webinar registrants will receive a link to the webinar recording after the event. All ASIS&T webinar recordings are also available for on-demand viewing from the Past Webinar Library on iConnect, the online community for ASIS&T members. If you need help accessing iConnect, contact Pamela Yonker at pyonker@asist.org.