Exploring ChatGPT: Unveiling the Power, Ethical Issues, and Educational Potential of AI Language Models
Join us for an insightful webinar where we delve into the rapidly evolving technology of ChatGPT and explore its inner workings, ethical implications, and implications for teaching and learning. In this webinar, we will provide a comprehensive overview of how ChatGPT functions as a language model, enabling it to generate human-like responses. We will further delve into the ethical considerations surrounding ChatGPT, such as bias, privacy, and the responsible use of AI in communication. Finally, we will discuss the implications of ChatGPT for teaching and learning, exploring its potential as a tool for educational purposes and the importance of critical thinking in interacting with AI-generated content. Whether you are an information science educator, student, or simply curious about the intersection of AI and education, this webinar will provide valuable insights and discussions to help navigate the evolving landscape of generative AI within higher education. Learning objectives: Gain a comprehensive understanding of ChatGPT's inner workings, including its architecture and techniques for generating human-like responses. Examine the ethical considerations of ChatGPT, addressing bias, privacy concerns, and responsible AI use, while learning to identify and mitigate biases and adhere to ethical guidelines. Explore ChatGPT's implications for education, including its potential as an educational tool, strategies for integrating AI-generated content, and fostering critical thinking skills when interacting with AI models.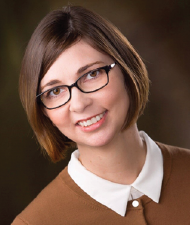 Amanda Hovious is an Assistant Professor at the School of Library and Information Management at Emporia State University. Her research is shaped by the understanding that uncertainty is a ubiquitous property of the information world, which can be better understood through the lens of human interactions in sociotechnical environments. Studies informed by this understanding include multimodal complexity analyses, games-based learning surveys, methodological papers, and conceptual essays that challenge current understandings of information behavior. Publications include articles in the Journal of Documentation, Library Trends, and Technology, Knowledge and Learning, among others.
Lala Hajibayova is as associate professor at Kent State University School of Information. Hajibayova's research examines interplay between individuals' contextualized experiences of engaging with systems and the potential of individuals' collective actions to enrich systems of representation, organization and discovery, leading to ways to facilitate designing of human-centered systems that embrace multiplicity of views and comply with ethical norms.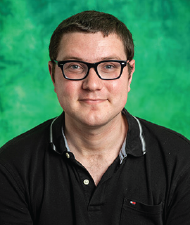 Brady Lund is an assistant professor of information science at the University of North Texas, Denton, Texas, USA. He received his Ph.D. in information management from Emporia State University. His research aims to understand and address important issues at the intersection of information, data, and people, and to promote ethical and responsible practices in these fields, with a particular emphasis on diversity, equity, and inclusion and international development.
Can't join a webinar at its scheduled time? Don't worry!  
All webinar registrants will receive a link to the webinar recording after the event. All ASIS&T webinar recordings are also available for on-demand viewing from the Past Webinar Library on iConnect, the online community for ASIS&T members. If you need help accessing iConnect, contact Pamela Yonker at pyonker@asist.org.