Meet the Author Series: Ideology and Libraries Subtitle: California, Diplomacy, and Occupied Japan, 1945–1952
Why do library services develop differently in different cultural contexts? A case study. In 1950 Robert Gitler went to found the first college-level school of library science in Japan. His mission was an improbable success. Examination of this and other initiatives to improve library services during the Allied occupation reveals surprising connections with California, the use of libraries as a tool in foreign policy, and human interest in the lives of the individuals involved. The divergence between the ethos of the American public library and the authoritarian ideology of Japanese governments provides a basis for examining the cultural determinants of library services and calls into question the deeply rooted association of libraries with democracy. Learning objectives Relationship between political purpose and library provision. Library development in Japan 1868 – 1952. Origins of county library service in California. Libraries as tools of foreign policy.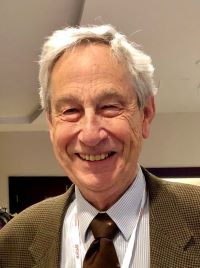 Michael Buckland
Michael Buckland is professor emeritus at the University of California, Berkeley School of Information. He worked in libraries in England and the USA before becoming Dean of the School of Library and Information Studies at Berkeley, 1976–84. From 1983 to 1987 he served as Assistant Vice-President for Library Plans and Policies for the nine campuses of the University of California.
He has published widely on library planning, library management, and on the history and theory of information science. Michael Buckland was President of ASIST in 1998 and is currently chair of the ASIST History Committee.