Meet the Authors: Data Driven: Truckers, Technology, and the New Workplace Surveillance
2023 ASIS&T Best Information Science Book Award Winner!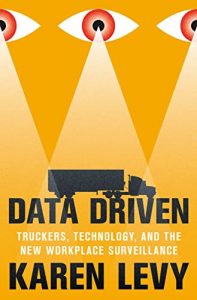 Join author Karen Levy as she discusses her new book Data Driven: Truckers, Technology, and the New Workplace Surveillance. Levy gives us a behind-the-scenes look at how digital surveillance is affecting the trucking way of life Data Driven examines how digital surveillance is upending life and work on the open road, and raises crucial questions about the role of data collection in broader systems of social control.
Federal regulations now require truckers to buy and install digital monitors that capture data about their locations and behaviors. Intended to address the pervasive problem of trucker fatigue by regulating the number of hours driven each day, these devices support additional surveillance by trucking firms and other companies. Levy reveals how these invasive technologies are reconfiguring industry relationships and providing new tools for managerial and legal control―and how truckers are challenging and resisting them.
Data Driven contributes to an emerging conversation about how technology affects our work, institutions, and personal lives, and helps to guide our thinking about how to protect public interests and safeguard human dignity in the digital age.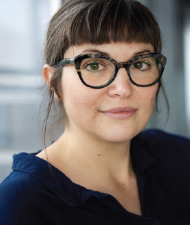 Karen Levy is an associate professor in the Department of Information Science at Cornell University and associated faculty at Cornell Law School. She researches the legal, social, and ethical dimensions of data-intensive technologies. Levy is a New America National Fellow and a Fellow of the Canadian Institute for Advanced Research, and is the author of Data Driven: Truckers, Technology, and the New Workplace Surveillance.
Can't join a webinar at its scheduled time? Don't worry!  
All webinar registrants will receive a link to the webinar recording after the event. All ASIS&T webinar recordings are also available for on-demand viewing from the Past Webinar Library on iConnect, the online community for ASIS&T members. If you need help accessing iConnect, contact Pamela Yonker at pyonker@asist.org.