Meet the Authors: Too Much Information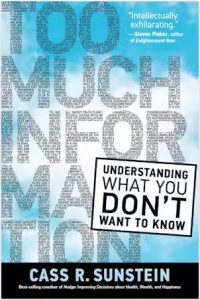 Join author Cass Sunstein as he discusses his book "Too Much Information" where he examines the effects of information on our lives, arguing that the focus should be on human well-being and what information contributes to it. Government should require companies, employers, hospitals, and others to disclose information not because of a general "right to know" but when the information in question would significantly improve people's lives.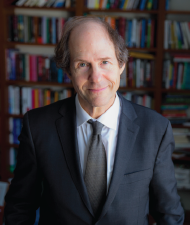 Cass R. Sunstein is Robert Walmsley University Professor at Harvard Law School and Chair of the Technical Advisory Group on Behavioral Insights and Sciences at the World Health Organization. He is the author of The Cost-Benefit Revolution, How Change Happens, Too Much Information, Sludge (all published by the MIT Press), Nudge (with Richard H. Thaler), and other books.
Can't join a webinar at its scheduled time? Don't worry!  
All webinar registrants will receive a link to the webinar recording after the event. All ASIS&T webinar recordings are also available for on-demand viewing from the Past Webinar Library on iConnect, the online community for ASIS&T members. If you need help accessing iConnect, contact Pamela Yonker at pyonker@asist.org.