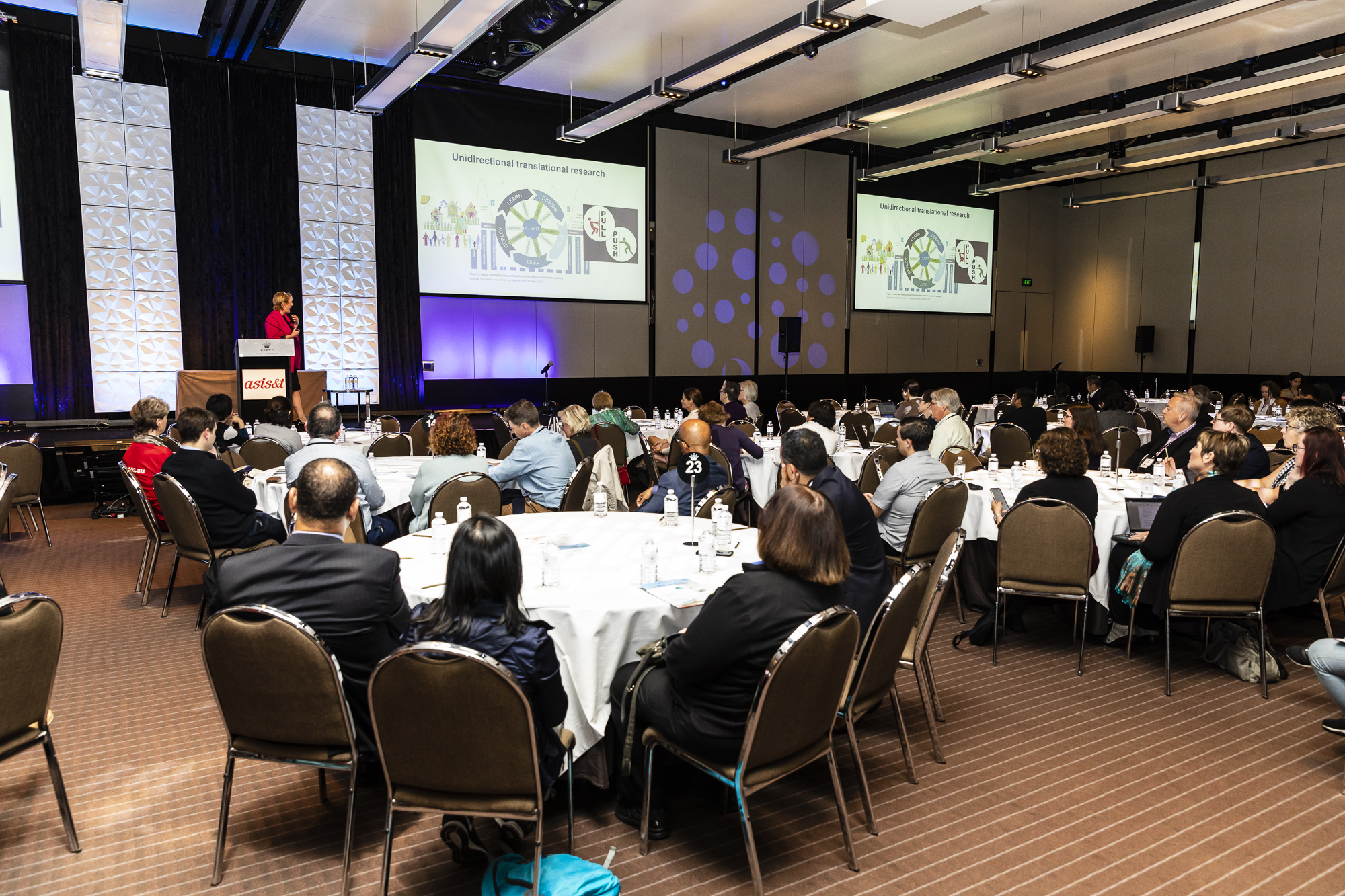 Engagement with fellow members and colleagues is one of the greatest benefits of ASIS&T membership, whether globally, regionally, or locally...virtually or in person.
ASIS&T offers a variety of ways to engage with our educational offerings.
The Annual Meeting of the Association for Information Science and Technology is the premier international conference dedicated to the study of information, people, and technology in contemporary society. The ASIS&T AM gathers leading scholars and practitioners from around the globe to share innovations, ideas, research, and insights into the state and future of information and communication in play, work, governance, and society. Read More...
ASIS&T Regional Meetings feature excellent technical programs on a variety of topics and offer a perfect opportunity for you to get together with ASIS&T members in your area to network and learn. These meetings feature excellent technical programs on a variety of topics and are interesting, informative, convenient, and fun. Regional Meetings allow for a greater opportunity for interactions between attendees and costs less to attend than our Annual Meeting. Read More...
ASIS&T's local and regional chapters hold meetings around the world. These events allow members and interested colleagues to meet locally and expand your network. Please visit the individual chapter sites to learn more about events in your area.
Can't make it to a meeting but still want to engage with ASIS&T members and others around a topic of interest? Then webinars are for you. Webinars are free in both real-time and for download to ASIS&T members. Non-members pay a small fee. Read More...
ASIS&T Hour
Have a question for the Board? Want to give feedback? Want to learn what is planned for the next year? Want to meet other ASIS&T members? Then this is your chance to meet up with the ASIS&T Board and members and share your thoughts about how things are going at ASIS&T and learn more about what is coming in the future. As ASIS&T is embarking on a strategic planning effort, your input is critical, and we want to hear from you. Read More...