Blockchain Buzz: Hype, Speculative Applications, and Implications for the Information Professions
The blockchain investigation coordinated by the San Jose State University iSchool provided clear directives to build use cases that test scalability and usefulness. Many of the blockchain experts who participated in the project contributed short essays for the recent ALA Library Futures publication, Blockchain. This session will identify the issues, skepticism, and possible applications that involve blockchain technology.
Learning Objectives:
1. Participants will be able to identify the major factors to be considered before engaging in blockchain implementations.
2. Participants will be able to identify the types of blockchain use cases that have been suggested.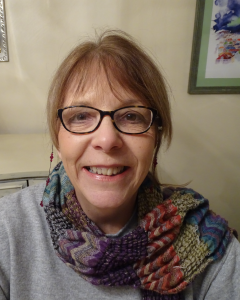 Dr. Susan Alman was an early adopter of exploring possible uses of blockchain technology in libraries. Her involvement in the IMLS-funded project, Investigation of Possible Uses of Blockchain Technology, resulted in the identification of multiple applications to enhance library services and operations. She is working with colleagues in the US and Canada on a project that focuses on using blockchain to identify all potential library users--both credentialed and non-credentialed--and provide unencumbered access to resources for them. Dr. Alman has served on the library and information science faculty at the University of Michigan and University of Pittsburgh, and currently she is a member of the faculty at the San José State University School of Information. Her interest in emerging technologies led her to develop a MOOC, The Emerging Future: Technology Issues and Trends. Dr. Alman holds Ph.D. and MLIS degrees from the University of Pittsburgh.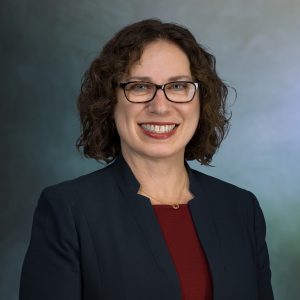 Dr. Sandra Hirsh has served as Director and Professor of the School of Information at San José State University since 2010. Prior to joining San Jose State University, she worked in the Silicon Valley in R&D and consumer product development for more than a decade at major technology companies: Hewlett Packard Labs, Microsoft, and LinkedIn. She co-founded and co-chairs the global virtual Library 2.0 conference series. She has held numerous leadership roles in professional associations, including having served as the president of the Association for Information Science & Technology (ASIS&T) and co-chair of the IFLA Continuing Professional Development & Workplace Learning standing committee. She is currently serving as President-Elect of the Association for Library and Information Science Education (ALISE) and as the American Library Association Council representative for the International Relations Roundtable as well as advisory board member for the Center for the Future of Libraries. She is the editor of Information Services Today: An Introduction; the second edition was published in March 2018. She completed a IMLS-funded grant project on blockchain in libraries; some of the results from this work were recently published in November 2019 in Blockchain, as book 3 in the ALA Future Series. She holds both a bachelor's degree and Ph.D. from UCLA and a MLIS degree from the University of Michigan.