Centering Relationality in Indigenous Knowledge Organization (DCMI)
Relationality, or the acknowledgement that we all exist in relationship to each other, is at the core of understanding Indigenous perspectives in the library and information science (LIS) field. In this talk, Dr. Littletree will discuss a conceptual framework that centers on the concept of relationality, a framework that can be used to understand Indigenous systems of knowledge in the LIS context. Littletree's work contributes to the body of research that documents what Indigenous librarians, archivists, and technologists are doing to make spaces for Indigenous perspectives at the practical, conceptual, and theoretical levels. Understanding Indigenous systems of knowledge as an intellectual construct may inform better practices for knowledge organization for Indigenous cultural heritage. This webinar has been organized by the Dublin Core Metadata Initiative Education Committee and will hosted by Karen Wickett.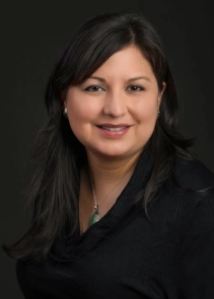 Sandy Littletree is an Assistant Teaching Professor at the University of Washington's Information School. She is Eastern Shoshone and is a citizen of the Navajo Nation (Diné). A member of the research group known as iNative and part of the Native North American Indigenous Knowledge (NNAIK) initiative at the UW iSchool, her research interests lie at the intersections of Indigenous systems of knowledge and librarianship. Littletree is an elected-member of the IFLA Indigenous Matters Standing Committee and sits on several national and international advisory boards focused on Indigenous librarianship. She is a past president of the American Indian Library Association (AILA), and she was program manager of the Knowledge River Program at the University of Arizona where she focused on recruiting and retaining Native American and Latino MLIS students.