Covid-19 Discussions on Twitter: Identifying Key Issues (SIG-KM)
This webinar will talk about discussions of Covid-19 on Twitter, summarizing four studies and emphasizing the methods used to investigate Twitter.
The first (Thelwall & Thelwall, 2020) identifies Covid-19 related themes that resonated on English language Twitter by investigating the most retweeted topics. Popular tweets in the strange situation of the first lockdowns helped build support for social distancing, criticized governments, supported key workers, supported others through social isolation. The second (Thelwall, 2021a) reports a retrospective analysis of the level of interest in Covid-19 vaccines on Twitter, showing that the Pfizer-BioNTech phase 3 trials results were the key event that converted this from a minor to major issue. The third (Thelwall et al., 2021) investigates how Covid-19 vaccine hesitancy was expressed up to 5 December 2020, finding that it was mostly tweeted about by right-wingers, with some exceptions. The final paper (Thelwall, 2021b) found international differences in English language tweeting about Covid-19 vaccinations from 5 December 2020 to 21 March 2021. Not all countries had prominent unofficial experts providing commentary and the concept of vaccine kindness (#VaccineMaitri) was only expressed in India.
The talk will explain how Twitter became much easier to research at the start of 2021 when academics were allowed free access to historical tweets. It will discuss the word association thematic analysis method (Thelwall, 2021c) used to identify key themes within large collections of tweets from this source.
• Thelwall, M. & Thelwall, S. (2020). A thematic analysis of highly retweeted early COVID-19 tweets: Consensus, information, dissent, and lockdown life. Aslib Journal of Information Management, 72(6), 945-962. https://doi.org/10.1108/AJIM-05-2020-0134
• Thelwall, M. (2021a). Cures, treatments and vaccines for Covid-19: International differences in interest on Twitter. Journal of Altmetrics, 4(1), 4. https://doi.org/10.29024/joa.42
• Thelwall, M., Kousha, K. & Thelwall, S. (2021). Covid-19 vaccine hesitancy on English-language Twitter. El Profesional de la Información. 30(2), e300212. https://doi.org/10.3145/epi.2021.mar.12
• Thelwall, M. (2021b). Can Twitter give insights into international differences in covid-19 vaccination? Eight countries' English tweets to 21 March 2021. Profesional de la Información. 30(3), e300311. https://doi.org/10.3145/epi.2021.may.11
• Thelwall, M. (2021c). Word association thematic analysis: A social media text exploration strategy. San Rafael, CA: Morgan & Claypool.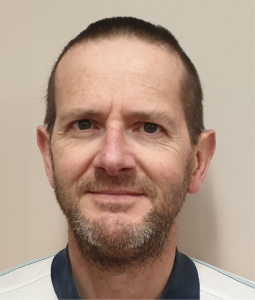 Mike Thelwall is Professor of data science in the School of Mathematics and Computing, University of Wolverhampton, UK. He applies data science methods from social sciences and humanities perspectives: webometrics, social media metrics, and sentiment analysis. He developed quantitative web methods for Twitter, social networks, YouTube, and various types of link and impact metrics and conducted impact assessments for organisations, such as the UNDP. He is a member of the UK Forum for Responsible Research Metrics and an associate editor of the Journal for the Association for Information Science and Technology. He is the author of four books and 410 journal articles.