Deployment of Knowledge Management: A Ripple Effect
TERI is a leading think-tank knowledge driven organization working in the field of Energy, Environment and Sustainable Development. Over the years, TERI has completed some of the major projects in the development sector by addressing some of the issues and challenges of select Sustainable Development Goals, globally. For the completion of client's project, it is extremely important to have a robust knowledge management system (KMS) in place. There are three major critical success factors of KMS i.e. People, Process and Technology. It has already been studied and inferred that 'People' is the most important aspect in the KMS implementation. Breaking the silos attitude of the workforce is a big challenge. Knowledge Management System helps to capture both tacit and explicit knowledge. Capturing tacit knowledge of the workforce is very important, especially the experiences with the clients. During the deployment of the KMS, it was felt that a robust knowledge management system will help the researchers to optimally utilize their manpower, cost and time. During the pandemic period, KMS became savior for all the researchers. All the bonafide researchers can access their resources from KMS. There are several ready-made products available in the market, but platform is always better to select for implementation. Because the organisation can customize it as per the growing needs of the internal workforce. There is a constant development in the KMS field. New technologies like AI, Natural Language Processing etc. are playing a pivotal role in KMS today.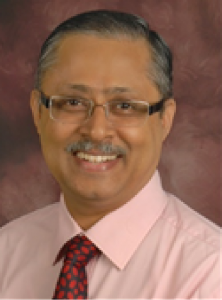 Dr. Shantanu Ganguly served some of the leading organizations of this country in responsible position. To name a few are University of Delhi, Indian Institute of Management Lucknow, National Productivity Council, Voluntary Health Association of India, IILM University and TERI. His areas of expertise are as follows - Project Management; Knowledge Management; Devising Communication Strategy for Organization; Story telling with DAVE (Data Analytics and Visualization Experience); Devising Digital Marketing Strategy and Infopreneurship. Editors of reputed journals and newsletters such as World Digital Library and eNREE (Electronic Newsletter on Renewable Energy and Environment).