Foundations of Information Ethics
The proposed webinar is to be a part of the Meet the Authors series, showcasing recent publications. Educational Objectives:
1). To learn more about the source text, Foundations of Information Ethics
2). To raise awareness of trends in information ethics research
3). To connect with other researchers interested in information ethics and policy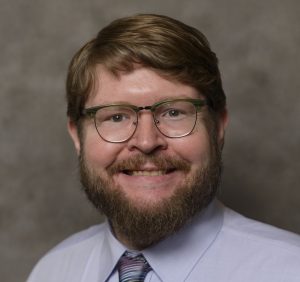 Dr. John T. F. Burgess
John T. F. Burgess is an Assistant Professor at the University of Alabama's School of Library and Information Studies where he designed and teaches a course on information ethics, along with research methods, academic libraries, and information literacy courses. Building on his background in moral philosophy, Burgess' research is on LIS professional ethics as character ethic, focusing on questions of sustainability and intergenerational justice in LIS practice.
Burgess co-edited, along with Dr. Emily Knox, 2019's Foundations of Information Ethics for ALA Neal-Schuman. He has served as chair of the ASIS&T Information Ethics and Policy Special Interest Group and convener for the ALISE Information Ethics SIG. Burgess holds a Ph.D. and an MLIS from the University of Alabama's College of Communication and Information Sciences, also a Master's in Theological Studies from Weston Jesuit School of Theology, and a Master's of Sacred Theology in Pastoral Care and Counseling from Boston University.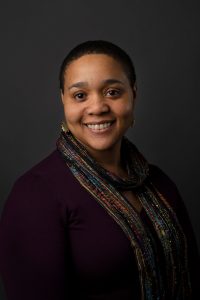 Dr. Emily Knox
Emily is interim associate dean of academic affairs and associate professor in the School of Information Sciences at the University of Illinois at Urbana-Champaign. Her book, Book Banning in 21st Century America (Rowman & Littlefield) is the first monograph in the Beta Phi Mu Scholars' Series. She also recently edited Trigger Warnings: History, Theory Context (Rowman & Littlefield) and co-edited Foundations of Information Ethics (ALA). Her articles have been published in the Library Quarterly, Library and Information Science Research, and the Journal of Intellectual Freedom and Privacy.
Emily serves on the boards of the Association for Information Science & Technology, Beta Phi Mu, the Freedom to Read Foundation and the National Coalition Against Censorship. Her research interests include information access, intellectual freedom and censorship, information ethics, information policy, and the intersection of print culture and reading practices. She is also a member of the Mapping Information Access research team. Emily received her Ph.D. from the doctoral program at the Rutgers University School of Communication & Information. Her master's in library and information science is from the iSchool at Illinois. She also holds a B.A. in Religious Studies from Smith College and an A.M. in the same field from The University of Chicago Divinity School.