From Boxes to AtoM to Wikidata
Focusing on a Young Canada Works grant project run at McGill University Library to improve and enhance access to archival fonds and explore ways of incorporating contributions to Wikidata, this webinar will touch on the background, workflows, results and impact of the project from the perspective of the student involved. This webinar will explain how the project was established and executed, the interdisciplinary benefits, and the impact of the project at the institutional and community level.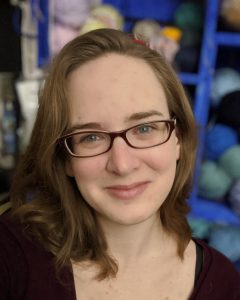 Rachel Black, MISt
Rachel graduated from McGill's School of Information Studies in 2018 where she discovered a passion for archival work. She is currently Project Coordinator at the Data Rescue, Archives and Weather (DRAW) Project, an interdisciplinary citizen science transcription project which aims to make available historic weather data from the McGill Observatory (1863-1963).
Rachel has previously worked with the McGill Association of University Teachers (MAUT), the McGill Rare Books and Special Collections Department, the McGill University Archives, in which the work highlighted in this presentation derives from, and more recently as a contract Archivist for the Osler Library of the History of Medicine where she worked with the fonds of celebrated neurosurgeon Wilder Graves Penfield. Her professional interests include community and public outreach initiatives, personal digital and analog archiving, and the digitization and preservation of cultural objects.