Information in Organizational Wrongdoing (SIG-KM & The Center for Studies of Information Resources of Wuhan University)
Recent examples of organizational wrongdoing such as those that led to the opioid crisis, the 2008 financial meltdown, and the Boeing 737MAX crashes show that organizations can deliberately use information to deceive others, resulting in serious harm. This webinar explores the role of information in organizational wrongdoing. We analyze a dataset consisting of 80 cases of high-penalty corporate wrongdoing in the US in the period 2000-2020. Our analysis of documents filed by the US Department of Justice and federal regulatory agencies in those cases found that organizations use two general information strategies to deceive and mislead. First, organizations can "sow doubt" on statements by others that hurt the organization's interests. Second, organizations can "exploit trust" that others have placed in them to provide truthful information. Our analysis suggests that which strategy is adopted depends on the degree that the organization's external information use environment is "contested" or "controlled." Across the cases examined, we observe three types of information behaviours that implement the strategy of sowing doubt and exploiting trust: information obfuscation, information concealment, and information falsification. Finally, we outline measures for regulators and organizations to preempt harmful, deceptive information behaviours that constitute wrongdoing.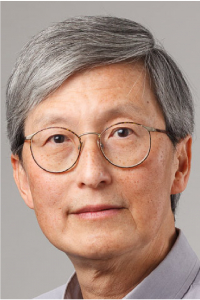 Chun Wei Choo is Professor in the Faculty of Information (iSchool) at the University of Toronto. He has a Ph.D. degree in Information Studies from the University of Toronto, a Bachelor's and Master's degree in Engineering from the University of Cambridge (UK) , and a Master's degree in Information Systems from the London School of Economics and Political Science (Dept of Management). His main research interests are information management, knowledge management, information seeking, organizational learning, and early warning. In 2021, he received the ASIS&T Research in Information Science Award. He has published books such as The Inquiring Organization (Oxford University Press 2015), The Knowing Organization (2nd ed, Oxford University Press 2006), Strategic Management of Intellectual Capital and Organizational Knowledge (Oxford University Press 2002), Web Work: Information Seeking & Knowledge Work on the WWW (Springer/Kluwer 2000), and Information Management for the Intelligent Organization (3rd ed, Information Today 2002). His articles and papers have appeared in the Annual Review of Information Science and Technology, Financial Times of London, Information Research, Journal of the Association for Information Science & Technology, Journal of Documentation, Journal of Knowledge Management, National Post of Canada, and Sloan Management Review. A number of articles and books were translated and published in Dutch, French, German, Korean, Portuguese and Spanish. Chun Wei's research projects have received funding support from the Social Sciences and Humanities Research Council of Canada, National Science Foundation (US), Food and Agriculture Organization of the UN, Toronto Hospital for Sick Children, Human Resources Development Canada, and Bell Canada University Labs, among others.