Interdisciplinary Perspectives on Privacy: The Role of Contextual Integrity in Supporting Diverse Inquiries and Contextual Practice (SIG-IEP)
"Interdisciplinary Perspectives on Privacy: The Role of Contextual Integrity in Supporting Diverse Inquiries and Contextual Practice" brings together a panel of experts from Business (Kirsten Martin, University of Notre Dame), Computer Science (Yan Shvartzshnaider, York University), Information Science (Helen Nissenbaum, Cornell University), and Law (Elana Zeide, University of Nebraska) to present their recent privacy research, discuss the advantages of the Contextual Integrity framework in supporting interdisciplinary research and socially responsive privacy practices, and answer your questions about privacy! This panel will be moderated by SIG-IEP co-chairs Madelyn Sanfilippo (Assistant Professor, University of Illinois) and Awa Zhu (Associate Professor, University of Tennessee).
Learning objectives: Understand interdisciplinary approaches to privacy research Explore the contextual integrity framework as a flexible approach to support interdisciplinary research and contextual practice Consider privacy implications in diverse areas of information science scholarship and practice.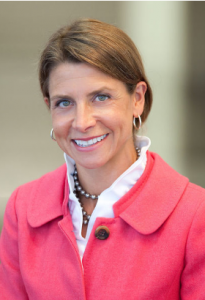 Kirsten Martin is William P. and Hazel B. White Center Professor of Technology Ethics in the Mendoza College of Business at the University of Notre Dame. Kirsten is in the ITAO Department where she teaches the ethics of business analytics. Her research focuses ethics of technology, privacy, and the associated responsibility of business. Kirsten is a frequent invited speaker for her work on privacy, technology, and ethics such as with her recent Ted Talk. She is the Technology and Business Ethics editor for the Journal of Business Ethics, the recipient of NSF grants for her work on privacy, technology, and ethics, and was elected to the board of the Society of Business Ethics.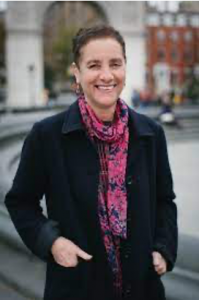 Helen Nissenbaum is a Professor at Cornell Tech and in the Information Science Department at Cornell University. She is also Director of the Digital Life Initiative, which was launched in 2017 at Cornell Tech to explore societal perspectives surrounding the development and application of digital technology, focusing on ethics, policy, politics, and quality of life. Her own research takes an ethical perspective on policy, law, science, and engineering relating to information technology, computing, digital media and data science. Topics have included privacy, trust, accountability, security, and values in technology design. Her books include Obfuscation: A User's Guide for Privacy and Protest, with Finn Brunton (MIT Press, 2015) and Privacy in Context: Technology, Policy, and the Integrity of Social Life (Stanford, 2010).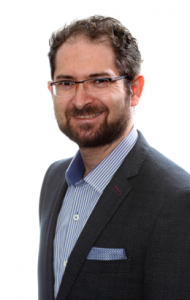 Yan Shvartzshnaider received his Ph.D. in Engineering from the University of Sydney, Australia. His research focuses on sociotechnical systems that incorporate a socially meaningful conception of privacy which meets peoples' expectations and is ethically defensible. His work addresses the fundamental mismatch between programmable privacy frameworks and the ever-shifting privacy expectations of computer system users. Before York, he was an Assistant Professor/Faculty Fellow in the Courant Institute of Mathematical Sciences at New York University and a visiting researcher at Digital Life Initiative in Cornell Tech and Center for Information Technology Policy in Princeton University.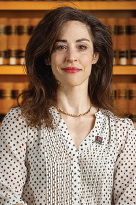 Elana Zeide teaches, researches, and writes about privacy and the legal, policy, and ethical implications of data-driven systems and artificial intelligence. She is an Assistant Professor at the University of Nebraska-Lincoln and part of its new interdisciplinary Nebraska Governance and Technology Center. Her work focuses on the modern day permanent record and how new learning, hiring, and workplace technologies impact education and access to opportunity. Recent articles include Student Privacy in the Age of Big Data, The Structural Consequences of Big Data-Driven Education, and Algorithms Make Lousy Fortune Tellers.