Meet the Authors: Dealing With Change Through Information Sculpting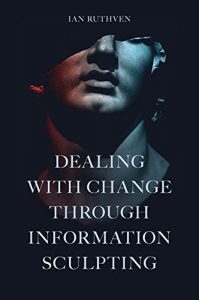 Dealing With Change Through Information Sculpting uncovers how people respond informationally to major life transitions by examining our information behaviours – how we provide, seek, assess, share, use, deny, avoid, and create information – during times of personal change and explains the role of these behaviours in reconstructing ourselves following a life event. Working across hundreds of research studies, Dealing With Change Through Information Sculpting proposes the theory of Information Sculpting to describe how we respond to change and the information behaviours we use to create this response, explaining how we construct solutions to life transitions by a series of information behaviours that are used to gain a sense of coherence, purpose, and value in life.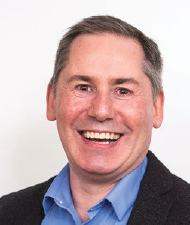 Ian Ruthven is Professor of Information Seeking and Retrieval in the Department of Computer and Information Sciences, University of Strathclyde where he leads the Strathclyde ISchool Research Group. His research is focussed on the human experience of interacting with information, particularly on how people find information. This involves understanding how people seek information, designing appropriate interactive search systems, and developing human-focussed approaches for evaluating information systems. He has conducted this research in various contexts including health, migration, and cultural heritage.
Can't join a webinar at its scheduled time? Don't worry!  
All webinar registrants will receive a link to the webinar recording after the event. All ASIS&T webinar recordings are also available for on-demand viewing from the Past Webinar Library on iConnect, the online community for ASIS&T members. If you need help accessing iConnect, contact Pamela Yonker at pyonker@asist.org.