Meet the Authors Series: Coding Democracy: How Hackers are Disrupting Power, Surveillance, and Authoritarianism
Coding Democracy reports on a phenomenon in the political landscape that many have been missing: the rapid spread of hacker culture and its potency to disrupt the concentrations of power, mass surveillance, and growing authoritarianism that have become the defining features of these first decades of the 21st century.
The book provides a comprehensive history of hackers and the genealogy of hacker ideas in America and Europe, and documents the growth of an important social movement. At its heart is the burgeoning, progressive hacker scene coalescing around the German Chaos Computer Club. "Hacking," the book describes, is being embraced by citizens in many places around the world as a practice, an ethos and a metaphor. In this sense, "hacking" is a new kind of social activism which is all about distributed decision-making, distributed power, and distributed democracy.
The book links the hacker scene to Occupy, the Arab Spring, the Indignados movement, and the current popular revolt against neoliberal policies. Explaining potential uses of federated, peer-to-peer, and blockchain technology, it canvasses a whole array of hacking experiments underway right now that could fundamentally change the present political economy. However, the book does not take a utopian or deterministic view of tech. Rather, it asks the very complex question, "What do citizens need to set in place in the digital age to make democracies work? How can societies hold onto and build out democracy with digital technology?"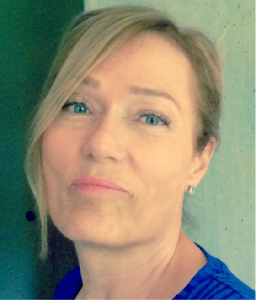 Maureen Webb is the author of Coding Democracy: How Hackers Are Disrupting Power, Surveillance and Authoritarianism, published in 2020 by The MIT Press, with a Forward by Cory Doctorow. The book, just out in audio and paperback, made Wired magazine's "Thirteen Must Read Books for Spring 2020" list and has been nominated for ASIS&T's Best Information Science Book Award. A labour, human rights and constitutional lawyer, Maureen has been invited to speak in many venues, including Chatham House, Virtual Futures (London), the Oxford Literary Festival, the London Front Line club, the Chicago Council on Global Affairs, the World Affairs Council of California, the Toronto International Festival of Authors, and most recently Gray Area in San Francisco, for an event co-sponsored by the Goethe Institute and City Lights. Maureen is also the author of Illusions of Security: Global Surveillance and Democracy in the Post 9-11 World (San Francisco: City Lights, 2007), Maureen has written extensively on the subject of technology and society, including many pieces on constitutional law and national security surveillance. An article she published on the Canadian Anti-terrorism Act was cited extensively in the trial judgment in R. v. Khawaja.