Meet the Authors: Text Mining for Information Professionals: An Uncharted Territory
As technology continues to advance, the importance of machine learning and artificial intelligence is becoming increasingly apparent across all disciplines. In the realm of data analytics, mining, and science, there is a strong market for research and jobs. With the shift from paper to digitization, libraries and librarians face a growing burden of managing, organizing, and generating knowledge from vast amounts of data stored in their repositories, databases, and websites. Text mining is an efficient, fast, and effective way of managing and extracting knowledge from existing data stored in library archives. The techniques used in text mining can be applied to any type of library by librarians. Further, this webinar will be useful to archivists, digital curators, or any other humanities and social science professionals who are new to text mining and would like to use it in their work/research. This webinar, based on the book, Text Mining for Information Professionals - An Uncharted Territory, will demonstrate how attendees can become competent in using text mining in their daily work to provide new services to their patrons.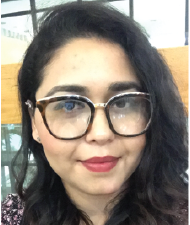 Manika Lamba has recently completed her Ph.D. in Library & Information Science from the University of Delhi, India. Her research focuses on information retrieval, digital libraries, social informatics, and scholarly communication using text mining, natural language processing, and machine learning techniques. She has worked extensively with textual data. Her work combines qualitative and quantitative methods, including focus groups, survey and field experiments, and computational approaches. As the Chair of the Professional Development Sub-Committee at the IFLA Science and Technology Libraries Section, she actively organizes webinars to equip information professionals with new computational and digital skills. She is the co-founder and co-organizer of the International Café Meet for SIG-III, ASIS&T. Moreover, she is serving as the Editor-in-Chief of the International Journal of Library and Information Services (IJLIS). Previously, she served as the Newsletter Officer & Webmaster at ASIS&T South Asia Chapter, Secretary/Treasurer at ASIS&T SIG-OIM, and Cabinet Representative at ASIS&T SIG-DL from 2021 to 2022.
Can't join a webinar at its scheduled time? Don't worry!  
All webinar registrants will receive a link to the webinar recording after the event. All ASIS&T webinar recordings are also available for on-demand viewing from the Past Webinar Library on iConnect, the online community for ASIS&T members. If you need help accessing iConnect, contact Pamela Yonker at pyonker@asist.org.